Do you think that the high-end jewellery series will have a filigree-like necklace? Will women stars be loved when they find red carpets to attend the ceremony? Perhaps the reason for this is that it is impossible to hold a large number of gems and powerful gas fields at the same time.
Forever big-name star fan children
Say a fringe-shaped necklace is the most jewellery single-brand jewelry items can not be fake, each year the red carpet award ceremony is the highest level of star fight jewelry. When the day after day figures appear, there is rarely a rootless tassel diamond necklace, if not, it must have been the brand's higher-end antique jewelry collection, because only their level of ability and tassel diamond necklace comparable.
At the 80th Academy Awards Ceremony, Nicole Kidman wore a neat black dress and a necklace made of 7465 Forevermark diamonds. The gas field is so powerful that no one can surpass it. The newly-married sexy bride, Li Wei, who was newly married, also used Piaget's Limelight series for her graceful Marchesa light gold fishtail skirt. The Limelight 18K white gold diamond necklace features a three-circle tassel design. Each ring is decorated with drop-shaped rhinestone tassels. The total weight exceeds 25 carats. The diamond tassels gently swing as the bride gestures. The pose is also in tune with the theme of the wedding Crystal Ball.
Indeed, there are not enough diamonds or gemstones worn by high-end jewellery consumers or celebrities, so designers of high-end jewellery brands often face the challenge of how to inject more gems into a piece of jewellery. But also to maintain a beautiful and design sense, tassel-like necklace is the most classic and strong choice.
Unchanging tassels and luxury
Every brand has a fringed necklace, but even if everyone is fringed, the designer can show the ever-changing style through the mix of different materials, colors, and lines.
Chopard's red-carpet haute jewellery collection has almost no tassels as a conceptual outline of its entire series. Even so, each year's new products have surprisingly simple items. In 2011, there was a necklace with brown diamonds wavy as the main body of the necklace, and then 33 very rare hazelnut-colored pearls and golden yellow jade pomegranate gemstones were dropped downwards. The whole necklace incorporated Western Gothic design concepts. The combination of oriental totem lines and inlaid gems is also very rare and full of mystery.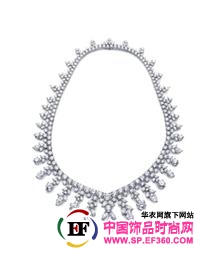 The famous TiffanyMajesticDiamondNecklace, exquisite diamond tassel necklace composed of the highest standard color, clarity and cut round and pear-shaped diamonds, dazzling streamlined design.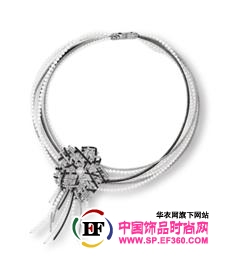 The same is fringe, Chanel can also put it into his own classic elegant style. When the fringe encounters four major design elements of Chanel: camellia, black and white contrast, tweed and pearls, what will it look like? Camelia Tweed camellia tweed high jewelry series is the answer. The black and white diamonds are processed into a tweezers-like effect of longitude and latitude. Smooth lines outline the almost symmetrical outline of camellia, and the string of pearls surround it to add detail. The whole work is fresh and unique.
Do not think that only the international big name will have the strength and courage to create high-end jewelry necklace tassels, many local brands of high-end products are also lacking in their presence, design quite bright spots.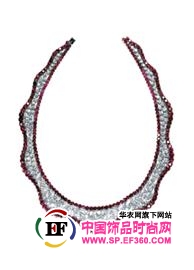 The 45-year-old custom Hong Kong brand jewellery jewellery featuring high-grade diamond jewellery has a number of unique tassel necklaces. It shows a superb mosaic process: a diamond is seamed by means of a tiled mosaic and a meshed platinum base. "It became a fringe lace, but also ruby ​​rim, suddenly added a sweet princess.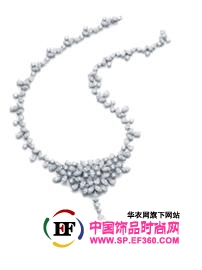 A diamond necklace that resembles a starry sky creates olive-cut diamonds with a three-dimensional mosaic of layers. (