A series of nature-themed jewels began to appear on the market. These mysterious designs include peacock and dragonflies. This jewellery of the 2012 Haute Couture series was launched last week. Animal symbols such as the Phoenix and the auspicious symbols are incorporated into this jewelry design.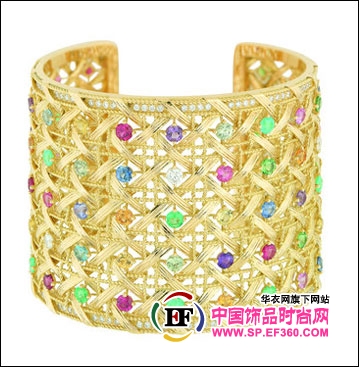 Dior
Victoire de castellane, the jewelry designer of the brand, said: "I hope to return to the original charm of the Dior brand. The series that will start selling in May includes rattan designs, gold bracelets, etc. The price starts from 2,000 euros.
Louis Vuitton
Designer Lorenz B?umer is inspired by the famous "Champs," the fountains of the Place de la Concorde and the Tuileries gardens, and also pursues the concept of return to true self.
Van Cleef & Arpels
The brand is inspired by love birds, flying wings, and so on, so the jewelry launched this season also adhering to this theme, there are rings and necklaces and other birds.
Bulgari
The main yellow, blue, violet sapphire, as well as novel flower patterns, gives a fresh feeling.
Chaumet
The bees are the main symbol of the brand, and the design of jewelry is also heavily used in this element.