As the famous brand jewelry CHIC ZONE Zong Zong jewelry in the fashion industry is not small, like Ma Yi, Pace Wu fashion stars like the CHIC ZONE series of jewelry. In 2011, the two-phase cover character of "Yucai Pictorial", Ma Yi and Pace Wu wore the CHIC ZONE jewelry shooting image poster. The chic zone jewelry fashion, trend, and the forefront of the image is evident.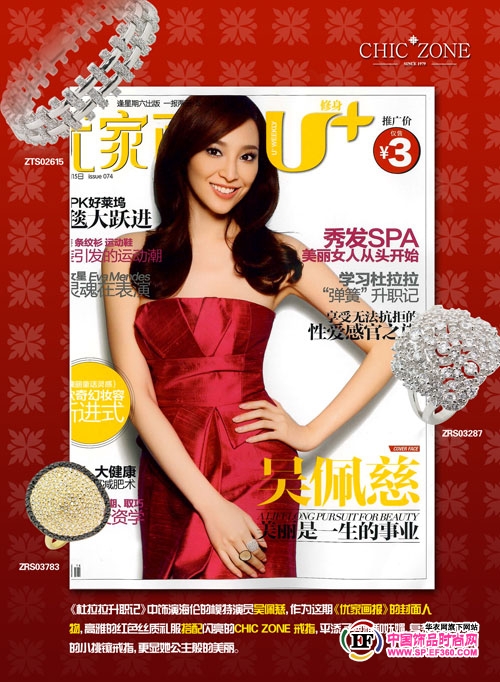 The model actor Wu Peici who played as Helen in "Durala Promotion" is the cover character of this issue of "Yucai Pictorial". The elegant red silk dress with the shiny CHIC ZONE ring adds elegance and charm to the complex. Small pick rings, more her princess-like beauty.
Ma Yi?, this issue of the "YU Home Pictorial" fashion cover character, Mai Yi is the pursuit of the perfect new era idol star. Wen Hao's image with CHIC ZONE bracelet is more beautiful and pleasant.