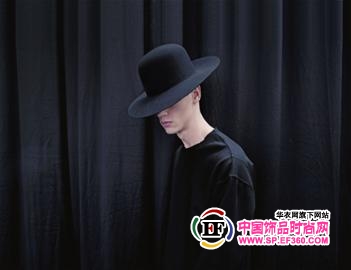 The neutral style on the men's T stage has been popular for a long time, and a batch of retro hats with wider hats have suddenly appeared in the season.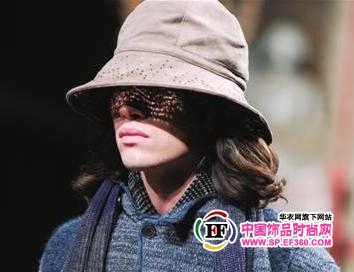 Let us first look at the men's T-shirts. This picture from DiorHomme, this is a large-scale new product this year. This kind of hat was very popular in the 1970s. It was influenced by a number of rock stars who were feminine and feminine (most notably David Bowie). The young men on the European street took a narrow-bodied velvet suit to match this dramatic width. The hats were not in the market, and the trend was still spreading to the United States. The top five black basketball stars took to the streets.
However, after the storm, the hat quickly disappeared until the spring and summer of 2011, Prada began to introduce this retro style, and this fall and winter, wide-brimmed hat began to bloom on the T stage.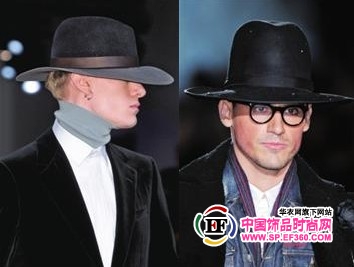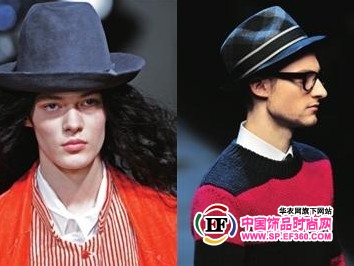 In addition to these hats, we also showed you the other hats on the men's T stage this season. Most of them have wraparound hats that can block your eyes. The only exception is Thom Browne's gentleman's top hat. What's interesting is that the designer makes it appear with a pile hat. Obviously, this will not be an ordinary person's choice. Dolce & Gabbana's short felt hat would be much better. The man who felt that buying a top hat was too disreputable could consider purchasing the top Dior Homme for his girlfriend, guaranteeing her to be very personal and occasionally borrowing it from her.
This year's autumn and winter, women's T-shirts on the stage also suddenly have a lot more than in previous years. It seems that this year, regardless of men and women, the fashion industry has a theme called "cover your forehead" - with a good hairstyle, it will make your face a full circle.
Let us look one by one. Tommy Hilfiger's female model is simply what we said on the previous page, the women's version of fashionable young men in the European streets in the 1970s – velvet suits, striped suits, and wide brimmed hats. So as long as you and your girlfriend's head are almost as big, you can borrow her hat. Gucci's hat is also similar, lean boys wear gorgeous rock star, but the premise is really show performance desire, the streets as the stage. Dior, NinaRicci, and Lanvin's hats are basically girls only, for girls who are equally performative.
Let's take a look at the narrow hat of women's wear. For girls, the two tops of Blugirl and Milly are more approachable and less exaggerated than the wide-brimmed hats, and only men and women who are undecided will choose to wear these two hats. Dolce & Gabbana's narrow-brimmed hat is really unisex. The girl's clothes are men's.