The scarf is an essential accessory for any season. It can make any ordinary coat bright and vibrant, making you personally attractive. In addition, you can try different fun when choosing and matching scarves. Of course, you first need to learn how to match scarves and clothes appropriately, especially with proper colors. Spring is coming. Let's start with the silk scarf to show off the "color".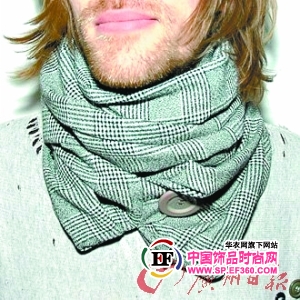 Gray does not belong to any color, so it can be matched with almost any color.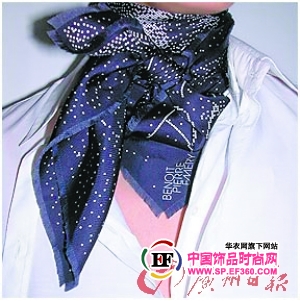 Look at your skin tone before choosing a scarf so that you can choose the best one for you.
The best color is the best
When it comes to clothing accessories, scarves must be essential in the wardrobe. From small black skirts to professional suits, to casual clothes for T-shirts and jeans, scarves can always surprise you with your dress. Su Si, a designer of fine art and fashion design, has a lot of research in this area. "Even if it's the plainest dress, just matching a scarf can make it instantly fashionable." Suss says, "In choosing those beautiful handprint scarves When you dye your shawl with your hand, maybe you want to pick a good one from whatever point of view.Yes, a variety of beautiful scarfs of various shapes and sizes can make a woman radiant, but you also need to know that Make different styles of scarf make you shine in any occasion, you also need to consider - color. Color must be commensurate with your skin color, so that your scarf or shawl to play its greatest effect."
How to choose the color of the scarf that suits you, of course you can consult color experts for advice. In addition, there are some simple ways to consider. These methods are suitable all year round. Just look at your skin color in the mirror and then choose the best scarf for your skin.
Select the color of the scarf according to the skin color
When choosing the color of a scarf, you should consider whether these colors match your skin tone. If your complexion is whiter, you shouldn't buy very bright colors. In addition, the color of the scarves should also be matched with your clothes or coat. Suss said that it is not easy to find the color of the scarves that can harmonize the clothes and skin color, but there are some minor flaws.
If your skin is lighter and it is a paler or matte type, Suth thinks pink, dark pink, pale lemon, magenta, and lavender are all good choices. Bold colors should be avoided as much as possible because they will make pale people look paler. If you have ivory skin, there are many options, from shallow to deep, from ivory, peach, coral, golden yellow, light brown to aquamarine, bright green, bright blue, and positive red. of. If your skin tone is dark or slightly dark, you can choose some rich and simple colors, such as orange, gold, dark brown, beige, olive, or thick and warm gray, but pastel, blue, black and White can make people look bland. "So, before you choose your gorgeous hand-made scarves or shawls, look at your skin color first, so that you can choose the one that suits you best and express yourself truly," Sue said.
Match TIPS
1. The suit is very popular recently, and it is very nice to match with the scarf. Windbreakers and cashmere scarf make appearance and appearance prominent, black suit with green scarves, blue suit with red scarves, gray suit with blue scarves.
2. If you are a fan of simple style, then a short scarf or medium-length scarf is your first choice. Nothing is more casual than wearing a pair of jeans, a leather jacket and a triangular folded scarf. Women can choose bold and bright colors, while men are more suitable for soft colors.
3. Red scarves can add vitality to any outfit. It can enhance your appearance, and you will also be amazed to find that you hardly have to do much and you have become the focus of attention. Different shades of red for women of different skin colors, the best way is to choose the tone that already suits your skin tone. Women who wear terrestrial colors to look good should choose tomato red scarf, dark red is suitable for wearing blue and black good-looking woman.
4. Gray does not belong to any color, so it can be matched with almost any color. If you match the gray with the same cool color, it will look lacking. If you want to look lively, try to tie a complex and noble scarf knot. In general, gray is suitable as a primary color. Gray clothes with a yellow scarf can express themselves well.