Sephora and Cosmo Annual Beauty Award (Figure)
(August 2006, Shanghai) - In August 2006, Louis Vuitton's world-leading cosmetics retailer SEPHORA Sephora will start the Cosmo 3rd Annual Beauty Award competition and become the Cosmo 2006 annual domestic beauty cosmetics rating one stop. Since entering China more than a year ago, Sephora's open-end high-end cosmetics retail model pioneered in the Mainland has won the recognition of the industry and consumers, and this "beauty candy store" has become the top choice for the Cosmo annual beauty awards competition. One of the merchants will jointly bring the most authoritative, fairest and most fashionable fashion beauty awards to consumers.
The Cosmo Beauty Awards 2006 covers 16 cities, including the participation of 48 top shopping malls including Sephora Sephora's 6 stores, and Sephora is also the only cosmetics retailer. "We are honored to participate in this beauty event," said Sephora, a representative of 48 leading shopping malls, at the Cosmo reporter's meeting: "Sephur will provide the most free and comfortable voting environment for all consumers. In Sephora you can With stylish fashion, first-touch brands, a relaxed shopping environment, and a full range of free beauty services, we look forward to working with Cosmo and a wide range of consumers to create a successful annual beauty and cosmetics review."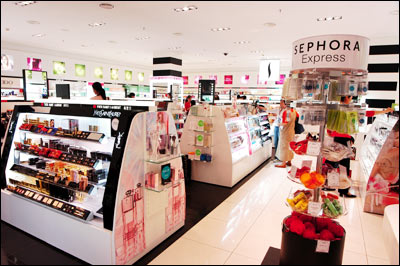 Colorful shop
More than a year ago, cosmetics in Mainland China was limited to the sale of counters at shopping malls. Sephora brought successful experience in European and American markets to Shanghai, China, creating an open retail model for high-end cosmetics, and injecting this product into the market. Different shopping experience. With a deep understanding of the rules of the global cosmetics retail market and intensive research on the Chinese market, Sephora has successfully opened seven boutiques in Shanghai and Beijing in just over a year, and has been popular with consumers. And the trust of high-end makeup brands has made him an irreplaceable position in the Chinese cosmetics market.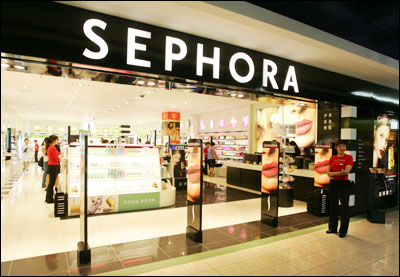 Gubei shop
Sephora stores in China include more than 60 kinds of domestic and foreign famous brands including skin care, makeup, perfumes, and hair care, and have exclusively introduced a variety of best-selling first-class cosmetics brands abroad, so that consumers can feel the world trend without going abroad. In addition, Sephora owns a wide variety of brands, including skin care, make-up, fragrances, beauty tools, and men's skin care products. The gorgeous colors of cosmetics and the black and white backgrounds of SEPHORA are printed on each Other to complement each other.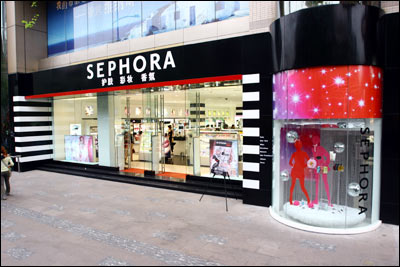 Huaihai shop
The success of Sephora not only stems from a wide range of products, but also his philosophy: open shelves, free choice and trial atmosphere for customers; free skin test, make-up, manicure services; new product trials; SEPHORA "CUP" card Provide a wide range of value-added services; professional beauty consultants (BA) familiar with each product characteristics, according to customer needs to provide targeted advice, guide them to find the most suitable brands and products.

Many well-known fashion magazines once commented: "In the Sephora store, cosmetics can be bought at will and you don't have to endure the brainwashing of the sales lady. And all cosmetics are classified by function, making the comparison of similar products more intuitive." Consumers shopping at Sephora also said: "My shopping in Sephora is like a happy bee. I'm picking my eyes. When I'm picking my eyes, I have beauty consultants who do product analysis for me. I am amazed by a make-up." Many discerning people are satisfied with Sephora, and many ordinary girls are beautifully harvested at Sephora, and many fashionistas have acquired the freshest international trends at Sephora. During the Cosmo Beauty Awards, every consumer can personally witness this in addition to voting, and enjoy the joy of shopping and the beautiful transformation.
Cosmo's third annual beauty awards competition will be held in stores in Sephora from August 1st to July 7th. During the day, the top 20 participating customers will receive a small gift. The combination of leading cosmetic retailers in the beauty industry and top magazines in the fashion industry is bound to set off a frenzy in the second half of 2006, sweeping you and me. Sephora stores sincerely invite you to participate in this event, say your favorite in the heart, and jointly write the 2006 beauty awards.
Souvenir Coin,Metal Crafts Co., Ltd. , http://www.ajaylife.com