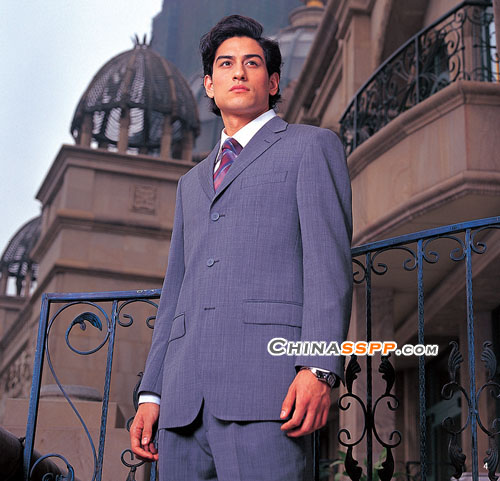 France Bigdany (International) Chain Group Co., Ltd. is a French clothing enterprise integrating production, design and sales.
In 2006, the French Bige (International) Chain Group Co., Ltd. and Shenzhen Asini Fashion held a brand launching ceremony. The international men's wear brand PIGEDANY officially landed on the Chinese market.
In the process of localized operation of the Chinese market, the combination of international brand operation modes and management elites, coupled with strong strategic promotion, PIGEDANY quickly opened the Chinese market in Guangdong and completed the strategic layout.
The French Bigegdany branded clothing, the exquisite grasp of the details and the deep understanding of the structure, so that each piece of PIGEDANY Begdanny clothing is the forefront of fashion, leading the fashion trend. PIGEDANY Begdanyi brand apparel target consumers have a high grade of lock-in, stable income and successful people, the variety gathered formal wear, casual wear, leather shoes, leather goods and other dozens of categories. All aspects meet the needs of successful people from all walks of life wearing on different occasions.
"PIGEDANY" French Big Danny brand product positioning:
Product style:
Adhering to the essence of French traditional culture and classic romantic, and the simultaneous development of international fashion trends, in the continuation of traditional classic style based on adding a small amount of fashion elements, the pursuit of refinement and changes in every detail, product color classic fashion, simple and elegant style, fine craftsmanship Exquisite. The overall design shows the unity of artistic beauty and practical organicness. The specific style is the combination of French Shenglong and Lampo, between the two (slightly younger than French Shenglong is more mature than Lampo), emphasizing classic, mature and elegant, with certain characteristics and breakthroughs in color. Concise and atmospheric are the main features.
Brand's brand personality photo:
Modern, dynamic life: They are open-minded, strategic, tasteful, international, full of modernity and vitality.
The pursuit of a successful, struggling life: there is a pursuit, a dream, a goal, constantly challenge the future, positive innovation, never satisfied.
Pay attention to high quality and style, advocating an enterprising life: They are the mainstay of modern society. They pay attention to the high quality and high style of life. Their understanding of success is not only a successful career, but also includes happiness and a beautiful family and leisure.
Prev 1 234 Next Full Story
Moyu Jewelry Co., Ltd. , http://www.bl-jewelry.com