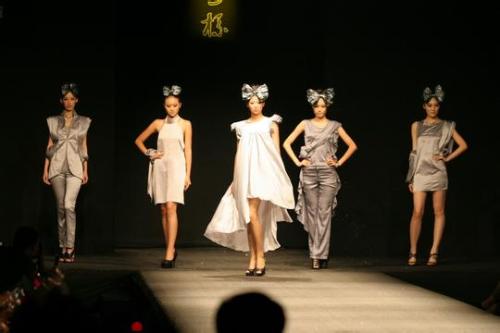 From September 7 to 11, the second Asia-Europe Silk Road Fashion Festival will be staged in Urumqi. At present, the clothing festival has attracted over 1,000 garment and textile trading companies and brand companies from home and abroad to attend the conference and set up a platform for cooperation between China and Central and Western countries in the textile and garment industry.
According to the organizing committee of the clothing festival, the clothing festival was jointly sponsored by the Ministry of Industry and Information Technology of the People's Republic of China, the China National Textile and Apparel Council and the People's Government of Xinjiang Uygur Autonomous Region. With the theme of "Colorful Ethnic and Colorful Fashion", there are 9 activities. Among them, the "Asia-Europe Silk Road Clothing & Fashion Fair" has a total exhibition area of ​​35,000 square meters, and more than 1,000 booths are now booked. Exhibitors are expected to fully demonstrate the corporate style of China's outstanding clothing brands and look for opportunities for China's apparel trade and cooperation with Central and Western Asia.
During the clothing festival, the "Asia-Europe Fashion Week" event will invite nine brands from Russia, Turkey, Spain and other countries and regions to debut and continue 24 fashion shows. In the "Asia-Europe International Image Ambassador Finals and Asian Super Model Contest", there will be designers and more than 40 supermodels from 20 countries and regions.
Accelerating the development of the local garment industry and promoting the construction of national apparel brands is also one of the main themes of this festival. "Xinjiang Costume Designer Contest" has attracted 63 local design stars to participate in the competition. The Xinjiang Women's Fashion Project Apparel Show organized by the Autonomous Women's Federation will fully demonstrate the elegant style of women of all ethnic groups in Xinjiang. The festival will also be the first to launch a "community costumes walking community" activity, so that colorful, a wide range of traditional clothing of various ethnic groups into the community, so that the festival is more "grounded gas" and have a higher degree of participation. "China's textile and apparel exports account for about one-third of the world's total, and the Central and Western countries have a weak textile industry base and have a large demand for our products." Liang Yong, deputy director of the autonomous region's economic and information committee, said, "Xinjiang is open to the west of China. At the bridgehead, cotton production accounts for more than half of the country, and many ethnic minorities and Central Asian countries have historical origins and similar aesthetic interests in clothing culture. Therefore, this clothing festival will become China's clothing and textile industry's entry into Central and Western Asia and the Russian market. Booster 'has become a grand event to promote the construction of national apparel brand and promote Xinjiang's traditional costume culture."
This classic-fit flat-front dress pant is crafted from a wrinkle-resistant 100% polyester and features a continuous comfort mechanism allowing the waistband to stretch up to four inches

Two front slant pockets, two button-through back welt pockets, belt loops
Everyday made better: we listen to customer feedback and fine-tune every detail to ensure quality, fit, and comfor

Machine Built with a relaxed fit through the seat and thigh, these five-pocket jeans sit at the natural waist for a comfortable fit. This relaxed fit jean is made with durable cotton denim that will hold up over time -- even through long days on the job.
Keep your look in place from morning commute to mid-afternoon meeting thanks to our clever Shirt-gripper - a stellar addition to our comfortable stretch waistband


Quick drying: It only takes a few seconds to go from a drop of water to a diffusion, excellent quick-drying technology to keep the body dry and comfortable.

Removable: The legs are detachable and can be changed into shorts.

Resilient: 5% elastic fibre, ensuring comfortable wearing, suitable for all kinds of tactical movements.

Lightweight: The Pants are light and airy, with a checkered texture that reduces contact with skin and keeps air flowing.

Pockets of high capacity: Design of large capacity , with both tactical aesthetics and practical value.

1 Be sure to try on the pants and pay attention to the length of the pants when you try them on, either too short or too long.
2.Long pants are best worn with heels that reach to the middle and top of the heel for easy walking and elongated legs.
3.Depending on the length of your legs, whether or not you wear a cuffed style depends on the length of your legs.
4.Introverts are better off staying away from trends. Traditional styles and pants that disguise your flaws are your best bet.
5,.Choose dark and light colors according to your skin, black water bamboo, light for yellow skin.


Pants
Pants For Woman,Pants For Man
SUZHOU QIANTENG GARMENTS CO., LTD. , https://www.garmentfactorychina.com