vivavoce brand will be unveiled in 2014 Shenzhen International Clothing & Accessories Fair, listen to the voice of life, vivavoce brand with you similar to 9C01, 9C02, so stay tuned!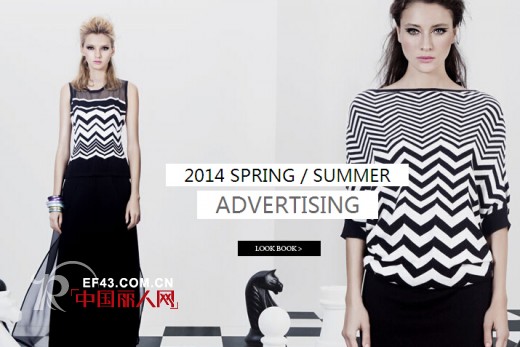 Today, modern social clothing has replaced a language message, with clothing to express their own unique attitude to life, under this concept, viva voce was born in Paris. But also extends the brand slogan Letviva voce Be your living Voice, viva voce designers try to reveal the versatility and selectivity of life through the different voices of life. In fashion design, we should abandon all external "labels", calmly deal with all kinds of noises and changes, abandon debris with artistic purity, extract the most harmonious and balanced basic colors, and display a calm and rational space order. Restore the aesthetics of life to its original appearance; outline the original state of the world with the ultimate expression of pure expression, reveal the passion, implication and wisdom through natural materials, restrained tailoring and unique details.
Viva voce has always maintained close contact with the famous fashion design studio in Milan and actively develops and collaborates with the R & D team in Paris. The creative team of viva voce has a strong original motivation and international perspective, covering four major fashion weeks. The latest global Design exhibitions and even art galleries, to capture the forefront of fashion trends.
vivavoce is a brand owned by China Resources Apparel (Holding) Shenzhen Run Wei Garments Co., Ltd. China Resources Apparel (Holdings) is one of the famous large-scale enterprises in China's textile industry. It has a history of one hundred years. At present, besides having more than 20 wholly-owned or controlled production and brand operation enterprises, the nation owns many international apparel brands such as CK Calvin Klein Long-term power of attorney in China.
2008, vivavoce brand was founded, and registered in France, the company set up in Shenzhen. Brand positioning in the light-cooked high-end women, all products in terms of clothing, mix, fur to accessories are very rich and diverse, 28-35 year-old pursuit of perfection and unscrupulous metropolitan women to provide a free expression of personality Any shackles mix and match fun. Focus on the development of the market in China's major cities in the first-line, has its own point of operation has been located in Beijing, Guangzhou, Shenzhen, Wuhan and other major shopping malls and Shopping Mall.
From the French-style design to the emphasis on wearing comfort, viva voce uses the attitude of listening to life to provide young fashionable women with a series of fashion and accessories that freely express their personality without any restriction and restore the aesthetics of life to their original appearance.
Rome Fabric,Rome Pvc Laminated Oxford Fabric,Rome Spandex Fabric,Rome Knitting Fabric
Shaoxing Huangdaopo Trade Co.,Ltd. , https://www.sxhdptrading.com