Feiyue think F · E · S women's brand from the 1960s in Paris, France, was founded in the hands of the then top tailor MARTLNEL, is a history of precipitation and the sense of the times of the brand. Years of testimony FES luxury legend, from Paris but not in Paris.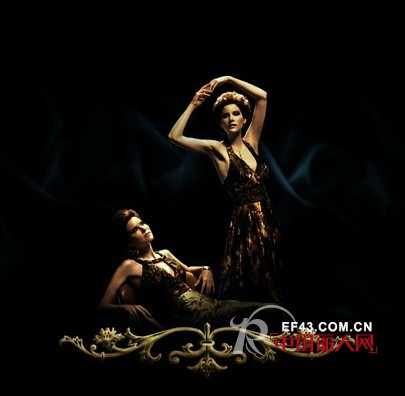 F · E · S adhering to the beautiful concept of origin from the grade, well-taste, cultural knowledge of professional women to create suitable for their own temperament, to meet the occupation, leisure, sports, banquet four occasions clothing, wear out of taste and content, self-confidence And beauty, fashion and classic interpretation of their situation, a high degree of respect for others cultural literacy.

F · E · S Price Positioning: Spring and summer products each RMB 1,500 yuan each; autumn and winter products each average RMB: 2,800 yuan (except fur)

F · E · S brand rights holders Shenzhen Feiyue Si Industrial Co., Ltd. has always insisted on the cultural concept of "flying truth, affecting life, ideological dedication" for the respect for taste, the pursuit of content, the state of mind Mature urban women, dedication High-end, professional and exquisite quality service. Based on the market, to meet the market on the basis of brand style positioning, consumer base positioning, market positioning, make fabrics, styles, colors, accessories and other planning. Product structure, etc., combined with the popular elements of designing the entire quarterly product. FES has brought a whole new way of life to Asian-born women since its launch and has been favored by these consumers. The products are made of high quality fabrics from France, Italy, Japan and other countries. The European fashion masters carefully tailored fashionable, noble and elegant first-class brand fashion for oriental women based on the Asian women's color, shape and temperament.

Brand creation so far:

"Shenzhen Top Ten Most Famous Brand",

"Top Ten Designer Award"

"Top Ten Fashion Award"

"Most Female Charm Award" and other awards and honorary titles.

2005 was "Shenzhen top 100 super-brand business" title.

2006 December was even more invited by South Korea's fashion show to South Korea exhibited, won the South Korean fashion industry spoke highly of and recognized.

2007 Shenzhen Fei Ying Si Industrial Co., Ltd. also won

"2007 China Top 100 Small and Medium Enterprises," the title, a domestic influential Chinese high-end market development of women's first-class brand.

2010 is also won the fashion influence Shenzhen 30 years, "the most influential China's top ten women's fashion brand," Award, fully affirmed the F · E. S brand women's influence in the industry.

Feixiangisi company mainly focuses on casual wear, demonstrating the modern woman's skill and softness, elegance and romance, looking for simplicity and avant-garde, combining leisure, nature and comfort with the beauty of modern women and advancing with the times Modern women love life, the pursuit of romantic, free, positive and healthy lifestyle.

Feiyue Si company "grace home" casual style products to the most in line with the trend of the culture shirt style for customers to create a new fashion style, and effectively meet the customer in the wearing of the self on the expression and unique pursuit of refined and philosophical Language knead with delicate and beautiful pictures, the perfect blend of cultural values ​​and taste of content in order to achieve and meet the target consumer group yearning for a better life, highlighting the thirst for self-soul. At the same time flying shadow thinking in the design and strive to make the traditional culture and fashion elements to achieve the perfect blend and sublimation.

Shenzhen Feiying think Industrial Co., Ltd. booth location for the Hall C15 (2C15), exhibitors products include: high-end fashion women's wear, knitwear, sportswear, dresses, fashion casual wear.
Cotton Jacquard Tea Towel
The cotton jacquard tea towel refers to the kitchen towel or dish cloth woven with different patterns. The cotton jacquard dish towel has good ability to capture dust, grease and spills; it is eco-friendly and machine washable. Because the cotton jacquard kitchen cloths are finished with rich, elegant jacquard weaving, it is available with multiple patterns to coordinate with any kitchen decoration and a perfect gift for housewarming.
Our company, Shijiazhuang Guangda Textile Co., Ltd usually weaves the cotton jacquard tea towel from 150gsm to 300gsm, in 45x70cm, 50x70cm, 60x80cm and 50x100cm; other sizes are also makable. These Cotton Jacquard Tea Towels are used for kitchen, hotel, airplane and supermarket promotion. We put the jacquard Tea Towels 1 dozen in a poly bag, then 300pcs into a bale; we can also pack them as customer required.
.
Cotton Jacquard Tea Towels
Cotton Jacquard Tea Towels,Kitchen Tea Towel,Jacquard Kitchen Tea Towel,Yarn Dyed Jacquard Tea Towel
Shijiazhuang Guangda Textile Co., Ltd , https://www.bedsheeting.com