A History of Luxury Brands: The Mystery of Kenzo's Orientalism and Western Beauty
The age of luxury goods has come? Chinese luxury style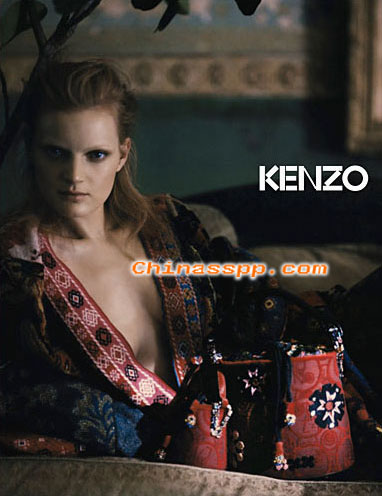 Takkada Kenzo was born in 1939 in Hyogo Prefecture, Japan. His father is the owner of the tea house and there are seven children in the family. Perhaps influenced by many elder sisters, Takada Kenzo has been interested in fashion since childhood. When he grew up, he went to Tokyo alone and entered the only clothing design school in Japan at the time and became the school's only male student. After graduation, Takada Kenzo designed teenage clothing for a Japanese department store and won the "Japan Fashion Design Award" in 1960.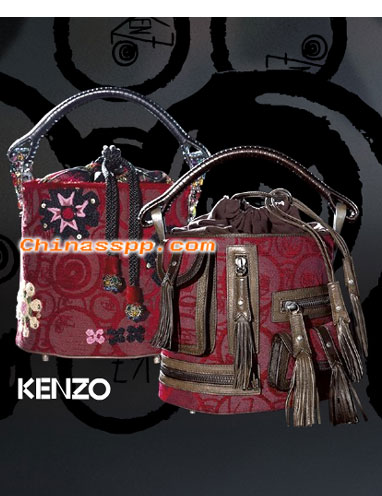 In 1964, Kenzo Takada came to the French fashion site. In April 1970, he and his friend opened their first boutique boutique called Junkle Jap in Paris. The store's interior decoration is inspired by nature, with forests and floral motifs painted on the walls. It is unique among the local high-end boutiques. Soon, Takada Kenzo held a small fashion show in his own store. Among the participants was the editor-in-chief of the famous fashion magazine ELLE. In November of that year, Kenzo Takata's work appeared on the cover of ELLE, and the clothing branded Kenzo was welcomed by the Paris fashion circle.
Takada Kenzo is good at deploying colors and has a reputation as a "color magician." He can use a variety of high saturation colors on the same piece of work, making the work clear and easy to argue. In his design, the use of floral patterns is the most common, and each season he uses different techniques to present the charm of the flowers. Due to the novelty and the freedom and comfort of wearing, Kenzo has achieved great market success. In 1983, Kenzo launched the men's collection. In 1987, the "Kenzo jungle" and "Kenzo cowboy" series appeared. At the same time, its brand store business has developed rapidly, and several unique fragrances have also captured a large number of brand followers.
Takada Kenzo's personal logo is a casual dress, plus a pair of round glasses. Innocent he always gives his works a happy and youthful atmosphere. His fashion world is always as bright and bright as the summer sunshine. Takada Kenzo said: "Through my clothes, I am expressing a spirit of freedom that is simple, pleasant, and light in terms of clothes." In addition to fashion, bags, accessories, watches, glasses, and homes Jewelry, perfume, etc. are also areas where he swayed creativity. Different from the changing color of fashion, Kenzo perfumes are mostly light blue, and the outer packaging is also based on simplicity.
For many years, Kenzo Takada has always insisted on incorporating various ethnic cultures and styles into his designs. He does not design for national boundaries. His design always makes people feel his enthusiasm and desire for world fusion.
Five years ago, Kenzo Takata announced his retirement. This was one of the hottest news topics in the international fashion industry at the time. Since then, Kenzo's design trend is no longer dominated by Takada Kenzo, and her brand management business is fully handed over to the world's largest luxury goods group, France's LVMH. However, people will never forget the contribution of Takada Kenzo to Kenzo. People will remember that it was this Japanese-American French designer who had used the mystery of the East and the glamorization of the West to the extreme.
Orders for our regular item and special construction are acceptable. Small quantity is acceptable with some additional charges. This folder is including dyeing TC plain fabric and dyeing CVC plain fabric in different proportion of polyester and cotton material. Such plain fabric has been an ideal type of fabrics for workwear and uniforms.

TC fabric means polyester content over 50% proportion
CVC fabric means cotton content not less than 50% proportion.

Dying fabric style: 1/1 plain weaving including lawn, poplin, shirting, sheeting etc.
Dyeing fabric weight: 90gsm to 280gsm.
Plain fabric composition: T/C65/35%, T/C80/20%, CVC50/50%, CVC55/45%, CVC60/40%.
Yarn count:10s to 50s single yarn or double.
Dyeing fabric width: from 45" to 70", regular width is 57/8"
Weaving loom: rapier loom and rapier loom.
Dyeing method: Continuous dyeing.
Dyestuffs: Environmental disperse dyes and reactive dyes or vat dyes.
TC twill Fabric feature: smooth, good effect to anti-wrinkle, good strength in anti-
tearing and anti-breaking, cheaper than cotton fabric.
Quality control: AATCC, ISO, China Standard.


Poly Cotton Poplin Fabric,Poly Cotton White Poplin Fabric,Twill Poly Cotton Poplin Fabric,Woven Poly Cotton Poplin Fabric
Shaanxi Tongyu Industry And Trade Co., Ltd. , http://www.sxtongyu.com