Brand underwear stores, the rapid development momentum, mainly for the following reasons: First, with the improvement of living standards, women's own demands are higher and higher; second is the growing market demand, which requires underwear shop to establish sales channels ; Third is to open the door underwear threshold is not high, the financial pressure is relatively small, competition and fashion clothing is less intense, which attracted a lot of investors attention. If you also want to open a lingerie shop, then please patiently read on.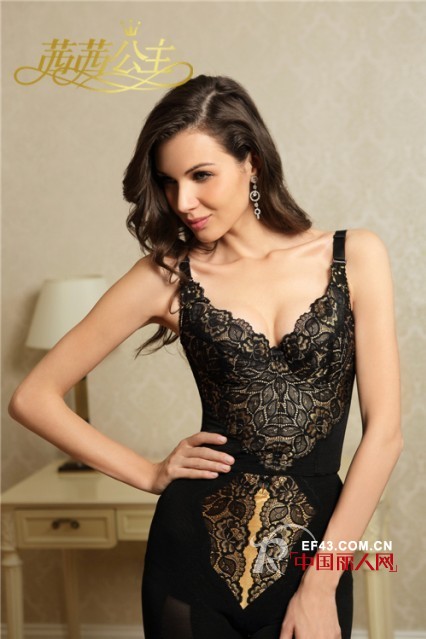 1, the company's development status Understand the development of brand companies, including the development history, status quo and future trends, the choice of your decision is very important. As your supplier, but also a business partner, your development and the company's development are inseparable. We certainly hope that we can choose a company with good credit, mature and healthy development to work together. Of course, what should be pointed out here is that mature and well-established companies generally have a higher choice of franchisees and have a higher initial fee, which means that the barriers to entry are high and at the same time the various support kits that they provide are perfect. You The success of the protection is relatively high; as of 2013, Beijing Sissi Lingerie has opened more than 600 in the country. France Sissi Underwear has entered China since 2007, rapid expansion, due to a reasonable market position and excellent product quality, received the welcome of domestic consumers and sought after. Almost all cities across the country Sissi underwear Princess store.
2, whether the supply is normal This one is often overlooked by many people, but in fact it is very important. Even if you are proud of other aspects of perfection, but you want the best-selling varieties often out of stock, how your business will be good? At the same time, to understand it before joining is still a little difficult. There must be adequate mental preparation for this - you can trust them fully unless you choose a mature brand of a certain size. However, there is no way not equal to the difficulty. You can get the franchisee's phone number of the brand you are currently trading (or have run) through the company or other channels and call them directly to get the answer. In functional lingerie industry, Sisi is the only world-class brand lingerie enterprise with independent design, independent research and development, and its own production and processing. With its world-leading design concept and advanced production and R & D base, Sisi is a reliable guarantee of product quality and reputation.
3, training and service support The last point, in fact, is the most important point. Very realistic problem, at present, many of our franchisees in the garment business mostly lack of business experience, to ensure the high success rate of business, the company's training support is very much needed. From the image of the store, display guidance, small to the management of goods, the use of promotional tools, if the company can have a set of methods to train you, then your business success will have more than half of the guarantee, otherwise the future is slim. Mature brand companies in all parts of the franchise should be carved out as a mold, in the image, props, goods display, staff services and other aspects are unified. To understand how a company management training franchise level, is very simple, see more than a few stores in different regions, the situation is clear at a glance.
"Sisi Princess Underwear Business School" is founded by Beijing Sisi Mandy Dress Co., Ltd., specializing in training "Sissi Underwear" brand terminal store management, management of the best talent cradle. College training system is based on the brand sales force to enhance the professional skills and problem-solving as the goal, taking into account the immediate and future, both to solve the short-term sales performance improvement, and continue to expand new customer resources, and through systematic training and gradually strengthen the corporate brand, business Culture and product competitive advantage.
Company Name: Beijing Simei Mandy Clothing Co., Ltd
Address: Beijing Chongwenmen Wai Avenue on the 11th Xincheng Culture Building, eighth floor
Company Phone:
Women Sport Bra
For our women's sport bra, our product material are breathable, quick dry and comfortable, they will not scratch your skin. Suitable cutting design can offer good support for you when wearing. We have a well trained team to control the product style, quality, customer service and shipment delivery. Welcome to our store!
Sport Bra,Wireless Sports Bra,best sports bra,Womens Sports Bras
Guangzhou Jiamanqi Apparel Co.,Ltd. , https://www.pretibisous.com