This year, although Apple has not made it clear that the iPhone will be replaced with sapphire glass, through its acquisition of sapphire material supplier GTAT and successively signed a supply contract with GTAT, it can be found that the new generation of iPhone and iWatch that have been rumored in the market will be equipped. The news of the sapphire screen is not groundless. Some insiders pointed out that although the current rumors are still related to the device with small screen size, there is no mention of ipad; but with the increase of production capacity, the ipad will also be equipped with a sapphire screen in 2015, which is also the concept of US stock sapphire. The stock GTAT has risen nearly 50% in direct sales for more than a month. Analysts said that in the gradual recovery of demand and Apple's entire product intended to carry sapphire, the future sapphire will usher in explosive growth. Assuming that all of Apple's mobile phone screens use sapphire, the demand for the screen is only seven times that of the global sapphire production in 2013. In addition, the related consumables will also explode, and the required diamond line value will increase to 2 billion. Yuan or so. If other smartphones other than Apple also promote sapphire screen applications, demand will continue to increase, and the market size of sapphire diamond cables will exceed 10 billion yuan.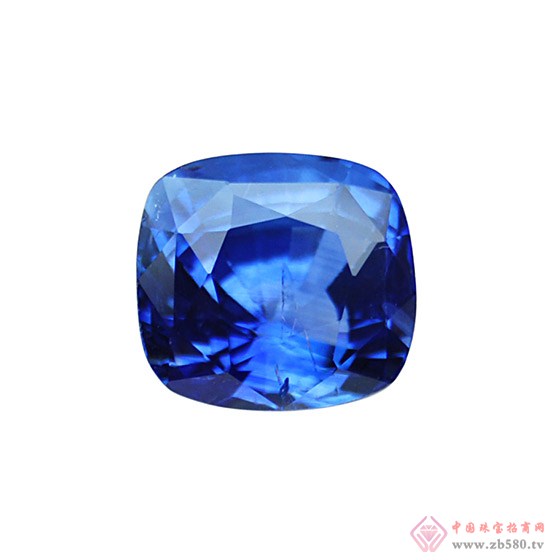 IPAD or will use sapphire
According to foreign media reports, some industry analysts believe that in 2015 Apple's full line of iOS new devices will be equipped with sapphire, including iPhone, iPadAir, iPadmini and iPodtouch. The analyst pointed out that some of the new features of the iPhone in recent years are "leading" on the iPad, such as Siri and TouchID, and the iPad will follow up after the iPhone gains these new features. Therefore, Apple is likely to release the Sapphire iPad in 2015.
Analyst Matt Margolis recently inspected the sapphire supplier GTAdvanced supply chain and subsequently released a report that GTAdvanced is expected to produce 200 million sapphire glass to provide ample display for iPhone6 ​​and iWatch. source. Margolis wrote in the report, "By considering the sapphire screen supply chain, I think GTAdvanced will be able to produce enough sapphire glass for iWatch, 4.7 and 5.5 inch iPhone6. In addition, GTAdvanced sapphire glass production per year The maximum will be more than 200 million."
Margolis also pointed out that GTAdvanced has installed more than 2,500 furnaces, waiting for Apple to pay the final prepayment at the end of the month, and these furnaces will produce sapphire screens weighing 200-235 kg.
In fact, as early as February of this year, Margolis predicted that the annual production of GTAdvanced sapphire would be 1-2 billion pieces, but in this report, the output will exceed 200 million pieces, which means that Apple will get enough. The sapphire glass is used for the 4.7/5.5-inch iPhone and iWatch.
Earlier media reports, due to sapphire glass production restrictions, Apple may only use on the large size of the iPhone6, which will also drive the price of the iPhone. According to another media report, according to GTAdvanced's procurement of equipment and raw materials, Apple is expected to use sapphire glass on a larger scale. In addition to the use of sapphire glass, the two iPhone6s will be lighter and lighter, with an A8 processor and an improved camera. As for the release time of the iPhone6, it is predicted that in September of this year, the 5.5-inch iPhone6 ​​will be released before the end of the year; and the release time of iWatch is likely to be October.
Sapphire screen will become the next killer for Apple
As we all know, after Apple successfully launched the iPhone in 2007, it has won the Corning Gorilla Glass, anodized aluminum metal material and unibody integrated molding process. Recently, it has triggered the trend of TouchID fingerprint recognition. At one time, fingerprint recognition has become a high-end. Standard for smartphones.
At present, market participants generally believe that the sapphire screen will become the next killer and new technology introduced by the next iPhone and even iWatch. Although this judgment has not been recognized by Apple, all kinds of signs indicate that Apple has worked hard on the sapphire screen.
It is reported that although sapphire glass (SAPPHIRECRYSTAL) has the name of sapphire, it is still a kind of glass. It is very different from natural sapphire. It is a relatively cheap industrial product, but it costs more than ordinary glass or even Corning gorilla. A lot higher. Although there was some controversy before the launch, Apple has tried a small range of sapphire glass on the iPhone 5s, the Home button and the protective glass of the camera. These two locations are key but small areas.
It should be said that there is already solid evidence that Apple is full of confidence in sapphire glass. As early as November last year, Apple signed a deal with the sapphire equipment manufacturer GTAT. The agreement stipulates that Apple provides $576 million in prepayments for GT "an Apple factory in Arizona", while GT controls and operates a furnace for the manufacture of sapphire materials.
According to foreign media reports, UBS Securities analyst Stephen Chin issued a research report in early May, stating that it was found that the GT Advanced Technologies plant in Arizona is likely to be from last month. Production of sapphire glass has begun. GT's plant in Arizona first shipped a small amount of sapphire material to one of Apple's manufacturing partners in China, and the Chinese manufacturer is primarily responsible for producing sapphire covers.
Apple CEO Tim Cook said in February that sapphire production facilities were set up for a "secret plan." Given Apple's efforts in sapphire, the market's speculation on this secret project is pushed from the future Apple Smart Watch (aka iWatch) to a high-end "iPhone6" model.
According to industry insiders, it is unclear whether the iPhone will directly adopt the sapphire panel. According to the normal logic, the scope of use should gradually extend from small screen to large screen, that is, from the current camera, Home button, to iWatch, small screen. iPhone, big screen iPhone, iPad, etc.
And if Apple began to adopt sapphire glass panels in a large area, with the technical disadvantages overcome, it will soon be followed by other mobile phone manufacturers; and based on Apple's use of new technologies, it has already had its herding effect, so Apple attaches importance to sapphire. Undoubtedly will trigger the market to follow the trend of the sapphire industry chain.
Giant boost + demand recovery sapphire industry
In the short term, given the limited availability of sapphire materials, Apple can't use sapphire materials on iwatch and iphone all at once. Analysts said that the coverage of Apple's entire product will promote the arrival of the sapphire wave of smart devices. The explosive growth of sapphire in the future will mainly come from the promotion and use of mobile phone screens and smart watches.
Minsheng Securities pointed out in a report that even if the display screen uses sapphire, just use the lens and home button, if you use 0.025 2 inch sapphire substrate according to Apple lens protection cover, Home button uses 0.1 2 inch sapphire. The substrate is calculated, assuming a certain use of permeability, conservatively estimated that by 2015 will pull about 37 million pieces of 2-inch sapphire substrate, which is equivalent to more than half of the current total domestic production, 30% of global production in 2013.
Assume that in 2015, Apple's mobile phone shipments amounted to 230 million units, assuming sapphire usage rates of 20%, 50%, 80%, and 100%, respectively. Simple calculations are available. Assuming that all screens of Apple's mobile phones use sapphire, the demand for only the screen is quite high. 7 times the global sapphire production in 2013. If you consider the learning effects of other smartphones, the demand for sapphire will be even greater.
In addition, with the outbreak of sapphire demand and production in the future, the demand for related consumables has also exploded. According to the world's 130 million 2-inch films in 2013, the value of the consumption diamond line is about 244 million yuan. If the future of Apple's screens all use sapphire and the market capacity increases by 7 times, the value of the required diamond line will increase to about 2 billion yuan. If other smartphones other than Apple also promote sapphire screen applications, demand will continue to increase, and the market size of sapphire diamond cables will exceed 10 billion yuan.
Mesh Fabric,Polyester Mesh,Poly Mesh Fabric,Poly Mesh Fabric Dot Design
SHAOXING LINGGE TEXTILE CO., LTD. , https://www.lingertex.com