On July 10, the fourteenth China (Shenzhen) international brand clothing and apparel fair that will attract people's attention will be grandly opened in Shenzhen Convention & Exhibition Center. By then, nearly a thousand well-known brands from home and abroad will be unveiled. Among the many participating brands, CRZ , which is full of optimism and positive energy and a little rebel, is particularly noticeable.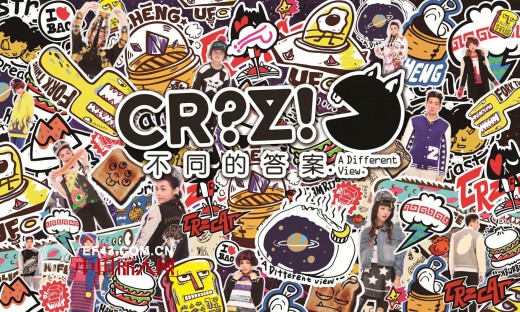 CRZ tide brand will be unveiled again Shenzhen Trade Fair
As the mainstream brand of China's trendy clothing, CRZ with its creative design and personality of the color, by young people like it. At the 2013 Shenzhen Fair, the CRZ Tide brand incorporated images and clothing into the theme of "A Different View! Different Answers!" And turned 64 models dressed in CRZ "? +!" Dynamic exhibition hall wall ", with a unique sense of hierarchy and sense of space to bring unspeakable shock to the audience. It is reported that CRZ tide card debut this year, Shenzhen Trade Fair, will open a "cross-border" visual and taste of autumn and winter tide feast. The current Shenzhen Trade Fair intends to promote trade and trade exhibition to the creative design-oriented exhibition turned gorgeous, CRZ attitude so there is an attitude to join the tide, think wonderful.
CRZ tide suit alien invited you to travel the fantasy sky world
CRZ Tide brand has always encouraged young people to shape the different forms of the world with a kind of DIY spirit of loving life, to release different answers of individual innermost feelings, to break the radius of constraints and to interpret new fashion and new trends. It is understood that, unlike last year's stunning CRZ pixel exhibition on display at the upcoming 14th Shenzhen Trade Fair, CRZ will bring a "surprise" as the theme of the release show, play the "universe MIX Breakfast "concept of creativity, CRZ tide alien will also carry you under the stars travel, worth the wait!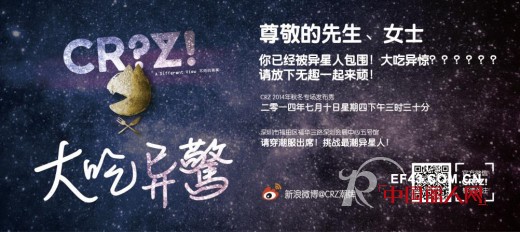 CRZ tide brand autumn and winter special release show? Stay tuned!
CRZ tide brand debut, will be the Shenzhen Trade Fair brand special show release T stage a distinctive landscape. At 15:30 on July 10, Shenzhen Convention and Exhibition Center Hall 5, CRZ 2014 Winter Special release show, please wear the tide to attend the challenge of the most influx of alien!

Outdoor Bug Wear is one type of our main hot sale products. We are specialized in producing Bug Wear, including bug pant, bug shocks, bug mitts, bug net Tent and so on. Both products of bug wear are use ultra-fine mesh, which is very compact and lightweight. Our company, Valuable Textile Co.,Ltd, which founded in 2016 and producing different kinds of mosquito nets, bug wear and so on. We can also be customized according to your requirements, if necessary, please feel free to contact us!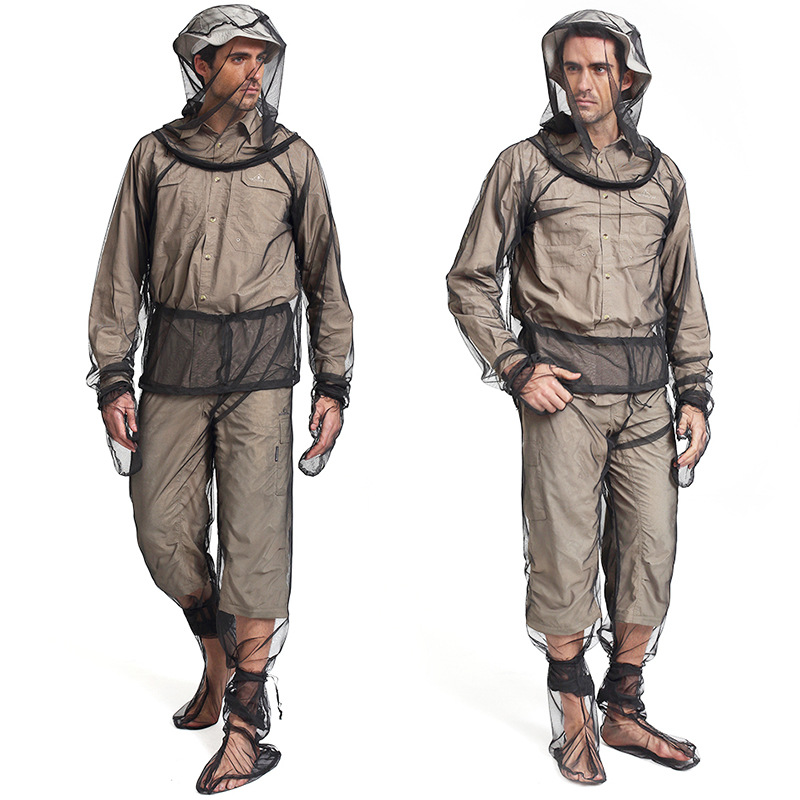 Bug Wear
Bug Wear,Anti Mosquito Wear Jacket,Adult Bug Wear,Outdoor Bug Wear
Valuable Textile Co.,Ltd. , https://www.vbcanopies.com