After Beijing and Shanghai, internationally renowned fashion brand Swarovski (SWAROVSKI) held a 2014 Christmas tree lighting ceremony at the Renhe Spring Department Store in Chengdu, and invited the young and fashionable movie star Guo Caijie to attend and showcase Swarovski 2014. The new autumn and winter collections and some haute couture jewellery add a stylish highlight to the urban women's different occasions and styles.
In the context of the decline in the performance of many high-end luxury brands, Swarovski, which is positioned as a high-end fashion brand, has not only improved its high-end customization, but also launched more products that are close to the people, so it has achieved remarkable results. What is the thinking behind this business layout? For the Chinese market, will Swarovski accelerate the online and offline layout? The reporter interviewed Peng Jieying, managing director of Swarovski Crystal Boutique China.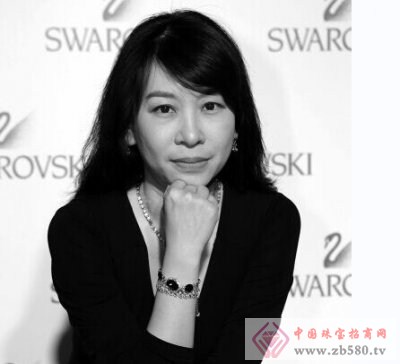 High jewelry prices are also close to the people
Reporter: Our product range is very broad. Apart from the series of relatively affordable people and the high-end jewelry series, how do you consider this?
Peng Jieying: If you look at our fashion jewelry, our brand positioning is a high-end fashion brand. We can say that a high-end brand, our high-end jewelry is also the same positioning, it combines the international famous and high-end fashion positioning. This is different from some of the more traditional high-end jewelry brands. Our fashion, high-end, and also a brand positioning of the people, we hope that our high-quality jewelry, you can wear it every day after you buy it, for example, you can wear it when you go to work, you can wear it when you go shopping, you can wear it when you go to the party. It is suitable for different occasions, which is why our brand has confidence in our high-end jewelry.
Reporter: Many international brands value the Chinese market and launch some unique products for Chinese consumers. The same is true for Swarovski. What is the consideration?
Peng Jieying: We launch China's unique products. As the name suggests, these products are only sold in China worldwide. They cover ornaments and fashion jewellery. We want to have products tailored to local consumers in every country, so that consumers can have more intimate choices. In the future, we will continue to consolidate the positioning of fashion brands, so that consumers in our stores, in the shopping experience is more interesting and more interactive.
In the follow-up, we will focus on the development of different product series. In the high-end jewellery, we launch two new products a year. We just launched the new one, which is a new member of our dream country series, and also has a classic that just launched. The design of the swan and the swan is a classic design in our fine jewellery, and we will have more new products in the future.
Not a lot of shops but good sales
Reporter: Can you tell us about the layout and sales of Swarovski's stores in the Guangdong market?
Peng Jieying: We have about a dozen stores in Guangdong, mainly in Guangzhou and Shenzhen. We operate our own business. Although we don't have many stores, the sales situation is good.
We will not open a lot of stores, because we are more concerned about the year-on-year growth, we have a very strict set of standards in the store. In terms of opening a store in the future, it is still necessary to look at it. If there are some good projects, we will also consider it.
Reporter: Many jewellery and fashion brands are now focusing on the layout of e-commerce in China. Can you talk about Swarovski's layout in this regard? What is the relevant performance?
Peng Jieying: As early as September 2012, our official website already has e-shopping. What will we develop in the future? It is to continue to optimize the experience of our official website e-commerce shopping, so that consumers have a more interesting and convenient experience. The other is to see, online and offline, how do we better cooperate.
Reporter: Have you considered cooperation with Tmall and Jingdong platforms?
Peng Jieying: I think it depends on the situation. In fact, we hope that when we are doing e-commerce development, we will also maintain some positioning of our brand. This is the most important principle we need to grasp when we do everything.
The secret of success is to seize the trend and make a good match.
Reporter: How can the brand consolidate its advantages in mainland China and expand its space?
Peng Jieying: We may seize three points: First, continue to consolidate the brand advantage. In China, in fact, brand positioning, brand image is very important. Second, how do we continue to understand the requirements of consumers and launch their suitable products. In the past, we have done a lot in the past, because we want our guests to come to our store, no matter what kind of needs he has, such as You go to work, go shopping, or go back to some of the big events, we can find the right products in our stores. Third, the operation is to continue to work hard on the company's operations.
Reporter: How do you view the competition in the jewelry industry where Swarovski is located?
Peng Jieying: I think the development space of the jewelry market is still quite large. In any case, women are still beautiful, especially women in China. Our brand actually captures two points. One is our understanding of the trend, the other is the knowledge of mashups. These two add up, plus our brand, In fact, it is quite suitable for the Chinese market. In the future, we will continue to work hard on brand positioning and product development. After grasping these two points, we can continue to develop successfully.
Children's Blanket,Children Soft Throw Blanket,Blanket For Kids,Blanket For Newborn Children
Shaoxing Lotus Textiles Trading Co.,Ltd. , https://www.sxlotusblanket.com