Hangzhou Mengzi Xiu Garment Co., Ltd. is located in the scenic West Lake in Hangzhou, is a collection of product development, production and sales in an integrated garment enterprises. Its " Thousands of Show " oriented to market demand, drawing on life elements for design inspiration, its products with elegant, stylish, confident yet steady style in the market has achieved great success, has won the "Chinese famous brand" "China Top Ten pants brand" and so on.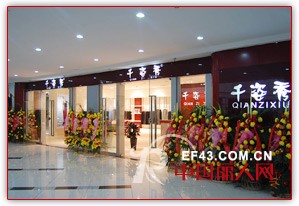 Thousands of show, with gratitude heart attention to the details of the terminal operation! For many years, thousands of Zi Xiu dealers and franchisees from the fundamental interests of the starting point, another way to "regional bulk" and "brand monopoly" combination of out A marketing of their own way, after years of development and improvement of its model has entered a mature stage, now the country has more than 20 agents, the strength of "regional brand stores," more than 300.
Thousands show, so love to convey the beautiful, focused on the pants industry. All products using imported fabrics, with seven years of quality pants production, quality control experience. As "China Top Ten brand pants," Qi Zi is a show with imported advanced equipment, many large and medium-sized talent enterprises.
Thousands of show, in order to better serve the channel distributors to meet the demand of products in short supply market, we continue to improve the hardware equipment to improve the internal management mechanism and product development and production system. In 2005 the company invested more than 300 million, the company's production equipment to conduct a comprehensive upgrade. In 2006 spent more than 800 million introduction of a series of imported heavy machinery in Japan advanced equipment, its R & D and production base to the current expansion of more than 10,000 square meters, more than 100 production technicians to 600 people, the annual output from hundreds of thousands to 100 Tens of thousands, so as to truly guarantee thousands of appearances R & D, production and rapid response to market demand.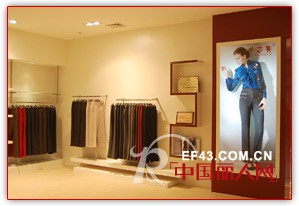 Since 2003, Thousands of Show with a heart of gratitude with the "regional brand stores," this unique mode of operation out of a marketing of their own way, and franchisees across the country and common development on this road together Profit. Thousands show is successful, the success of Thousands of Show also belong to the hand and Qianzi Xiu each franchisee, in the future for a longer period of time, Thousands of Show will continue to focus on channels and terminal franchisee development, and everyone Together to create tomorrow's brilliant, more natural and confident beauty to the dear female friends.
Cleaning Cloth,Cleaning Towel,Nonwoven Cloth
Fenghua Jade Motor Co., Ltd. , http://www.atnonwovenfabric.com