The theme of jade jade carving is very rich, not only reflects the real life, but also inherits the traditional culture. In the jade pendant, we can often see a kind of vegetables that we eat every day - green beans, also called soy beans, pods, etc. Because the granules are full and round, the meaning is even more colorful. The six-day bean jade pendant has different meanings according to the number of beans. Two beans are more common in pregnant women, and the mother and the child are safe. The three beans represent Fu Lu Shou, meaning the middle three yuan. The four beans represent the peace of the four seasons, so the emerald green beans pendants are beautiful and rich in content, which is very suitable for women to wear.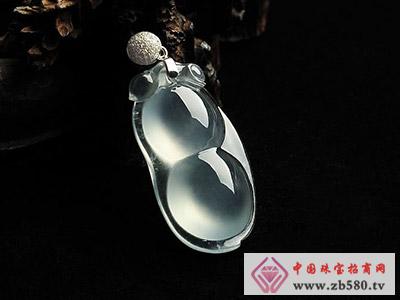 So how do you choose jade green beans? What do you need to pay attention to when buying jade green beans? The jade green beans are shaped by circular arcs, and the circular arc surface can reflect the jade water to the utmost extent. Therefore, the jade green bean hangings all seem to be slightly better than other pendants. The selection of jade green beans requires the work of beans. That is to say whether the overall shape is symmetrical, whether the proportion is appropriate, whether the curved surface is round, not too flat, nor too sharp, or it will affect the overall beauty. Whether the head and tail of the jade green bean pendant are meticulous, etc., are all matters needing attention when purchasing the jade green bean pendant.
Buy jade green beans can buy a slightly better color, a little water-like small green beans pendant, with 18k white gold buckle, falling on the chest, both stylish and generous. You can also buy a slightly larger size of the green beans hanging in a beautiful red line, not only can show the beauty of the warm and moist ice, but also reflect the noble and elegant temperament of the wearer. The gentle and smooth jade of the jade green beans is the wisdom and virtue represented by the Chinese jade culture.
Microfiber Pearl Cleaning Towel
Materials:80% Polyester 20% Polyamide or 70%polyester 30%polyamide
weight:180-360gsm
size:30*30cm,40*40cm,etc(customized)
Fabric Type:pearl
Technics:knit
Feature:Eco-Friendly, quick dry, absorbent
Usage:
1.Household (towel dry hair, dry hair cap, Bath Towel) superfine fiber towels
2.Household cleaning (to wash the dishes, wipe the table, such as wiping)
3.Car care (washing, cleaning)
4.Beauty salons dedicated (beauty towel, dry Hair Towel, bath towel)
5.Face cloth
6.Towels, Advertisement towel
Microfiber Pearl Cleaning Towel
Microfiber Pearl Cleaning Towel,Microfiber Pearl Cleaning Cloth,Microfiber Cleaning Cloth,Microfiber Car Towels
Shijiazhuang Tangju Trading Co., Ltd. , https://www.tangjutextile.com