China Button Trading Network News:
Preli, located in the Eusse region of France, can see the landscape clearly from this pavilion. Here, 160 skilled and skilled employees of Desrue operate the machine to cast, sculpt, dye, sculpt, sew or polish the most respected Chanel buttons and jewelry. The 70-year-old fashion history has 80,000 buttons and the same amount of precious gadgets.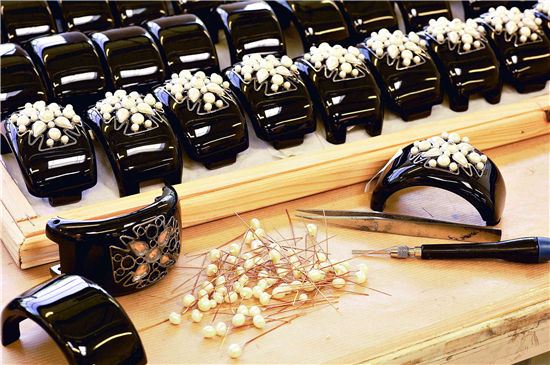 This haute couture house has amassed a century of expertise, with it with Gabrielle Chanel, Jeanne Lanvin, Madeleine Vionnet, Christine. Dior Christian Dior and Yves Saint Lauren and other well-known designers in the cooperation of the specific features of excellence and originality is featured, at the same time it also integrates a number of modern technologies to interpret and meet the needs of luxury garments. Chanel, Louis Vuitton and other great French haute couture brands use Desrue's buttons and jewelry.
Copper, silver, silver, mother of pearl, black jade, wood, resin, and casein make up and decorate about 4,000 buttons made from small factories every day. Everything starts with a design model—a prototype—which combines the vision of the designers and becomes a metal or silicon mold. The alloy is poured, centrifuged, removed from the mold, trimmed and polished, and finally polished for gold, silver, or green rust. If it is a so-called "organic" or natural material, such as a horn or mother of pearl, a template will be created from a computerized basic pattern, which will then be programmed into a drone-equipped drone machine. The quality control of thousands of buttons thus manufactured is the last step in the entire process of fascinating.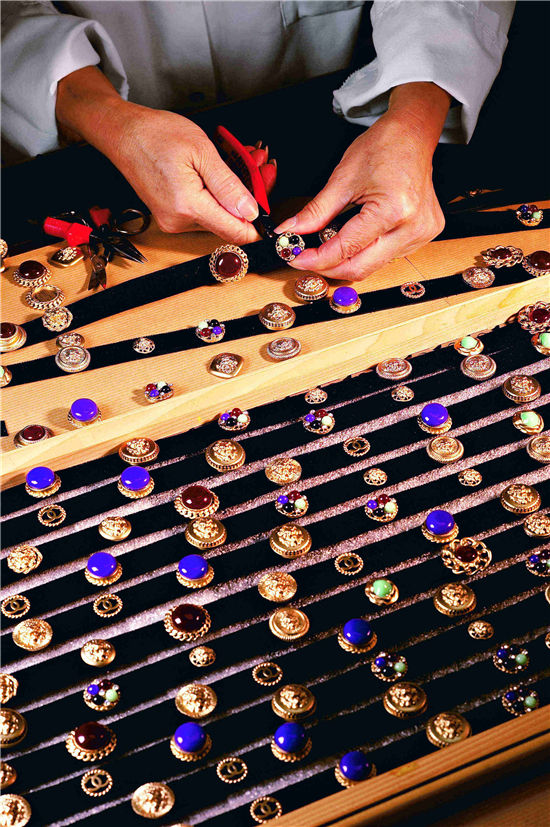 Jewels need craftsmen to do it themselves. Only his skillful hand can guide a shot of molten glass out of small glass beads. Only his hand can assemble and link a chain or a link, and install beads and uncut gems. Whether it came from the Grand Duke of Dimitri? Romanov or the Duke of Westminster, every amazing private jewellery of Chanel was once reinterpreted and presented to Chanel customers.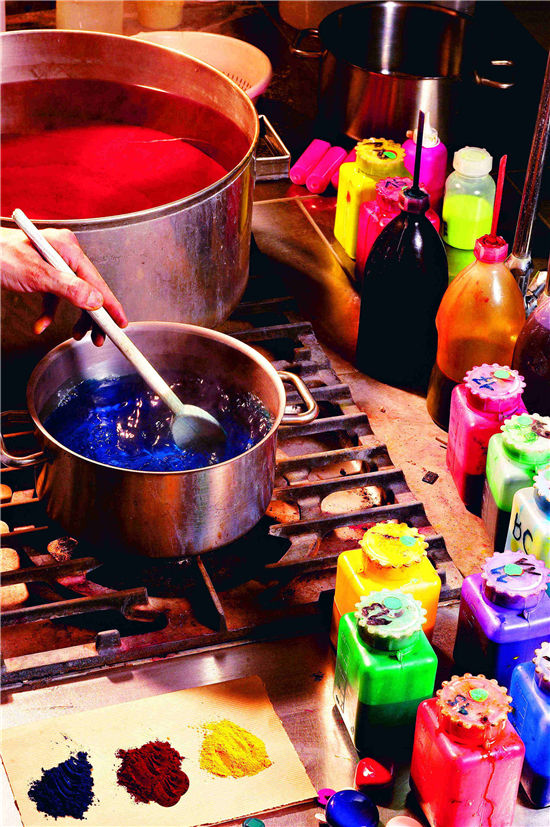 CHANEL was officially incorporated in 1985. In all of Karl Lagerfeld's design series, the creative designer's imagination provides distinctive jewellery to meet the most bizarre whimsy of fans across all ages. Toe rings, wrist-to-hand bracelets, hair accessories, and ankle chains that decorate the Byzantine cross, arm chains decorated with precious stones, a string of pearls, necklaces, and a rimmed stone bracelet. Thanks to the combination of technology and human craftsmanship, at least one hundred designs are presented eight times a year.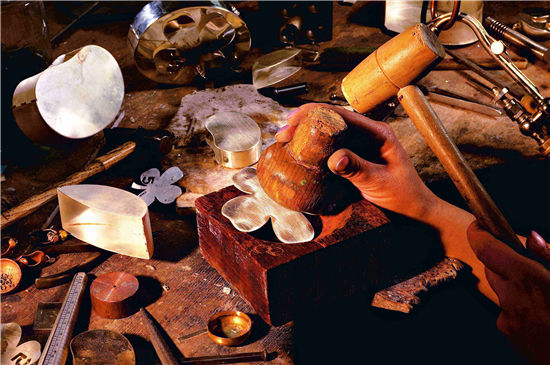 This article comes from China Button Trading Network
We produce various Percolator Bongs,Return Water Pipe , high-quality Showerhead Glass Water Pipe,Oil Rig Glass Bong,Multiple Percolator Glass Bongs
We can produce High End large Glass Bongs with Multiple Percolators and recyclers as per customized requirements.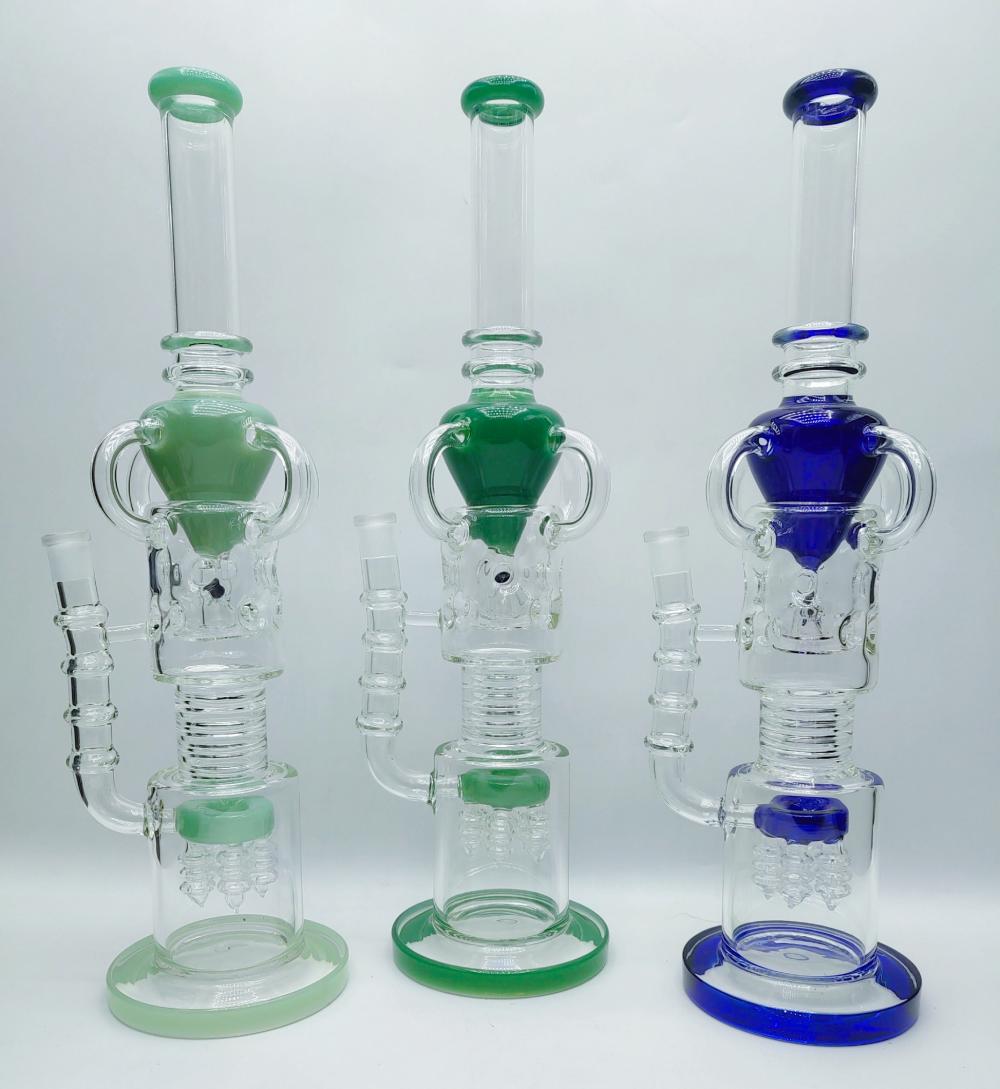 Percolator Bongs
Percolator Bongs,Return Water Pipe,Showerhead Glass Water Pipe,Oil Rig Glass Bong,Filters Water Bongs
Cangzhou Dingyi Crafts Glass Products Co. Ltd. , https://www.dyglassbongs.com