A few days ago, the Pathfinder Children's Wear Spring 2016 new orders conference successfully ended at the Maya Island Hotel in Beijing. Executives of the Parkland Group and more than 100 dealers across the country attended the conference. The theme of the conference was "New Exploration and New Exploration". Pathfinder children's wear comprehensively improved products and services, and brought new spring-summer clothing that is safe and comfortable for young children and children who love the outdoors.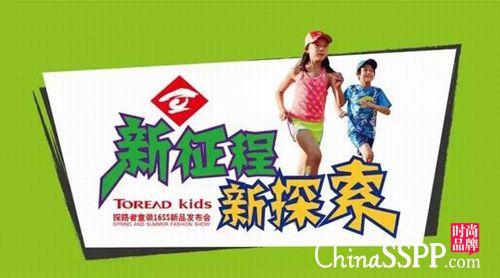 At present, outdoor leisure sports have become the most indispensable part of people's lifestyles. At the same time, the demand for children's outdoor clothing is also gradually increasing. Pathfinder children's clothing develops on the basis of this good foundation, and with absolute brand advantages, Product advantages are the top players in market competition. From East China to North China, from the northeast to the northwest, since the establishment of the brand, Pathfinder children's clothing has covered many parts of the country, and the number of stores has also risen steadily, becoming an outdoor children's clothing flagship brand.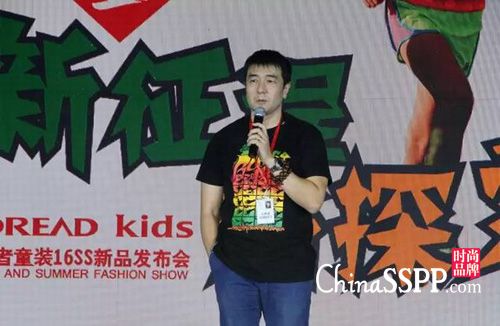 Speech by Mr. Luo Jianyu, Chairman of Parkland Group
At the meeting, Mr. Luo Jianxi, the chairman of Parkland Group, analyzed the current economic situation in depth and discussed with the on-site guests the path to the survival of Pathfinder children's clothing. Luo Dong said that in spite of the economic downturn, our children's clothing industry has suffered a certain impact. However, the bursting of the capital market bubble means that the real economy will usher in new opportunities, and the children's wear industry as a traditional industry will usher in a new round of development. Located in the professional outdoor children's wear, advocating children's outdoor lifestyle Pathfinder children's clothing, its brand attributes and the current attitude of children and adolescents is very consistent, it can be said that there is unlimited development potential.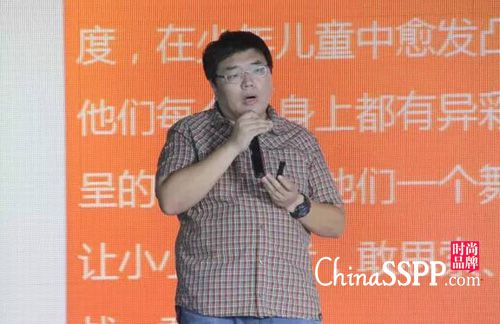 Mr. Luo Jiefan, President of Parkland Group, speaks
Mr. Luo Jiefan, President of Parklander Group, shared the encouraging news from Pathfinder's children's clothing at the brand level, which gave distributors confidence in the brand. Luo Zong mentioned that the bid for the Olympic Winter Games in 2022 was successful, setting off an upsurge of outdoor sports with family as the unit and parents and children as the main body, which will inevitably lead to a surge in demand for professional outdoor children's wear. In addition, the company will fully follow up on Pathfinder's star reality show "Bell with Adventure" in the second half of the year to launch a full-scale marketing matrix such as brand joint events, product theme marketing, and affiliate marketing to create a professional, Leading and strong brand.
Pathfinder children's clothing 2016 spring and summer new product release
Children's Pathfinder Kids'wear spring summer 2016 is still based on the "HIMEX" (mountain climbing series), "TREKKING" (trekking series), "TRAVELAX" (travel series) three children's outdoor apparel, using TiEF PRO, TiEF DRY Pathfinders have independently developed the science and technology fabrics to meet the outdoor needs of children and teenagers in different situations such as mountaineering, hiking and traveling.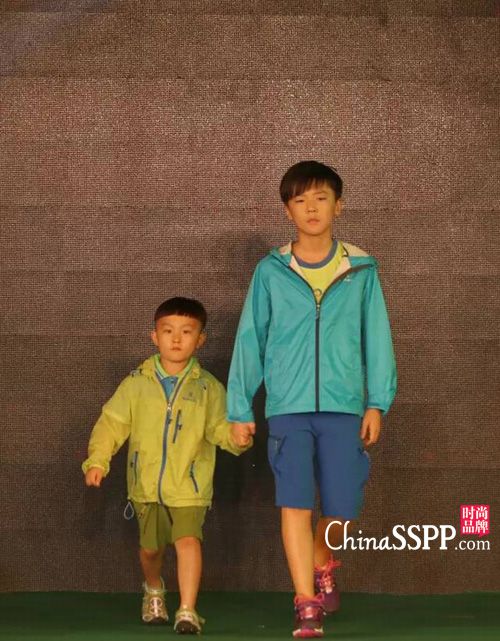 In addition, pathfinder children's clothing launches a number of skin suits made of TiEF SKIN technology fabrics. The products are ultra-light and comfortable, and their UV resistance index reaches UPF > 40+. They are not only suitable for daily wear, but also can be used for hiking, hiking and other outdoor activities. Give the child the most intimate protection during the sport. It is reported that Pathfinder children's wear spring and summer new products, also applied Parker Landee registered patented smart vest, compass, etc., to bring the children a fun outdoor lifestyle.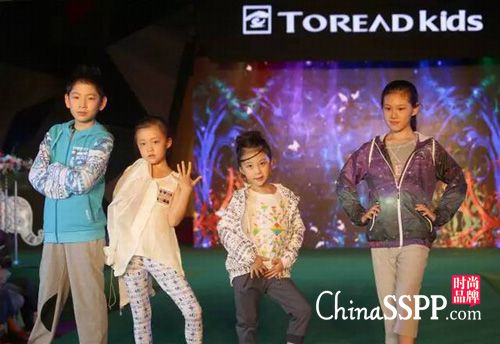 As the flagship brand for outdoor children's wear, Pathfinder Kidswear has been advocating for children to experience outdoor sports and feel the outdoor lifestyle, and cultivate the spirit of outdoor sports that they can think, dare to challenge, dare to live, and dare to go beyond. In 2016, the company will start new journeys and new explorations together with distributors to bring more safe and comfortable new equipment to children and adolescents.
Embroidery is a general term for various decorative patterns embroidered on fabrics by needle and thread. Embroidery is divided into silk embroidery and feather embroidery. It is a kind of decorative fabric that uses a needle to puncture silk thread or other fibers and yarns with certain patterns and colors on the embroidered materials, and then forms the decorative pattern with the embroidery trace. It is the art of adding human design and production to any fabric that exists with needles and threads. Embroidery is one of the traditional Chinese folk crafts, which has a history of at least two or three thousand years in China. Chinese embroidery mainly includes Suzhou embroidery, Hunan embroidery, Shu embroidery and Guangdong embroidery. Embroidery techniques include: wrong needle embroidery, random needle embroidery, net embroidery, all over embroidery, lock silk, nasi, Najin, Pingjin, Yingjin, Panjin, fluting, scraping, poking, sprinkling, cross stitch, etc. the main uses of embroidery include life and art decoration, such as clothing, bedding, tablecloth, stage, art decoration.
Custom Handkerchief Embroidery,Silk Handkerchief Embroidery,Hand Handkerchief Embroidery,Various Styles Handkerchief Embroidery
Shenzhen Longxiang embroidery products Co., Ltd , https://www.lxembroidery.com