It is a season of harvest and a season of hope. From August 30 to August 31, 2012, the YIFINI Yifei 2013 Q1 trade fair was held in the function hall of Shenzhen Yifei Ni Fashion Co., Ltd.! More than 200 guests from agents and franchisees from all provinces and cities across the country were invited to attend this event.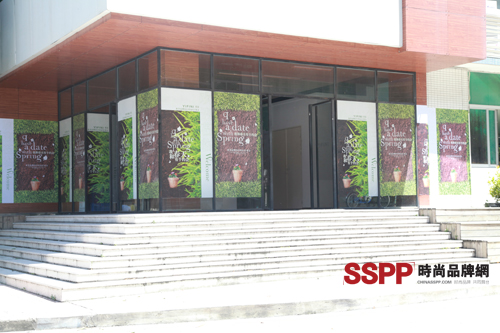 This time, the ordering theme was "I have a date with spring". The entire ordering will continue in a romantic, relaxed, and pleasant atmosphere. Romantic and warm scene layout, meticulous full service, home reception standards, fresh spring and summer products, to bring participants a new visual feast and a good impression!
The 2013 Q1 Ordering Conference has made new breakthroughs and bold attempts in product planning, product development, fabric development, style design, and color relationships. Yi-Fei, a urban casual wear brand with flowers as its language. A clear brand positioning, through the subdivision styles of life and leisure, business and leisure, holiday and leisure, and romantic leisure, depicts a happy and beautiful picture of life. This ordering event was launched with a total of nearly 500 new models, and the research and development ideas of products that pay more attention to seriality, collocation, diversity, and color have won the unanimous recognition and praise from customers!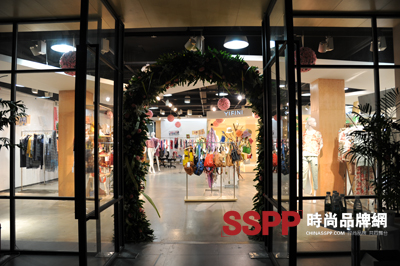 With the holding of the Q1 fair in 2013, Yifei's operation in 2013 will also be fully implemented. Looking forward to 2013, Yifei will focus on the following four "all-round improvement" implementation work. That is, "all-round elevating the value of Yifei brand", "improving the market competitiveness of Yifei products in an all-round way", "improving the level of management services in an all-round way", and "improving the profitability of Yifei's single stores comprehensively". In order to achieve the above strategic objectives, the Order Management Center will take this opportunity to clarify 13 years of operational management ideas for customers to ensure the interaction between the company and its customers, and to ensure the unity of thinking and action. The specific work is from the following eight aspects: First, the brand positioning is clear; Second, the adjustment of the ordering policy; Third, the adjustment of the organizational structure; Fourth, the introduction of the PMC system and the value of play; Fifth, the implementation of the concept of product planning; Innovation in R&D and ordering mode; VII. Implantation of "6+1" sales model; 8. Transformation of the company's business model to retail-type enterprises. We have reason to believe that Yi Fei, who has set sail for ten years, will surely ride the wind and waves, and will continue to glorify.
The 2013 Q1 trade fair has successfully concluded! Every note of flowers, surprises, romances, and touches will become a beautiful Yifei memory! We planted the seeds of hope for 2013 and look forward to her beautiful bloom!



Single Jacket,Bomber Jacket Collar,Bomber Jacket Cheap,Bomber Jacket Costume
Nanjing Tongde Garment Co., Ltd. , https://www.greenwearofficial.com