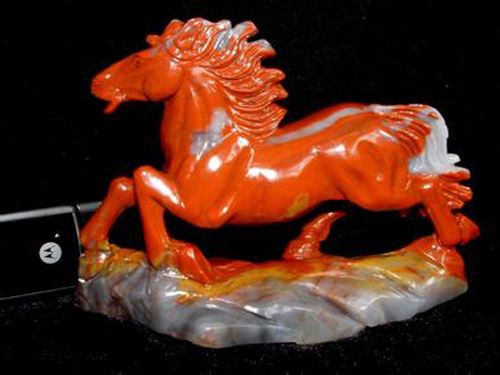 Chinese people like to wear jade, which has a lot to do with the unique low-key personality of the Chinese people. Therefore, although the bright and brilliant gold diamonds are very eye-catching, jade jewelry has always been favored in the jewelry market. Especially the rising star Huang Longyu, with its low-key luxury connotation of the performance of direct pursuit of jade, Hetian jade and other forerunners, has been sought after by many consumers. Among the brands of Huanglong Yu, Miyu jewelry in the Yunnan World Expo Park is undoubtedly a bright spot.

Unlike Hetian jade, which emphasizes the fact that white jade is unblemished and Dushan jade is pursuing different colors, Huang Longyu's yellow and brown colors are all natural, but the beauty is just like a landscape painting. Therefore, the value of Huang Longyu's investment collection has been rising year by year, and the price has been rising year after year. It is also an indisputable fact. The price of Huanglong jade in Miyu jewelry has been very strong!

Located in the Jade Cultural Museum in the heart of the Kunming World Expo Park in Yunnan Muyu Jewelry, Huanglong Yu is an incomparable number of pieces and is a perfect piece of art. Huanglong jade jewelry, ornaments, and jewelry of Miyu jewelry are not only finely detailed and pure. , Fresh and pleasant, immaculate, sophisticated and refined, the product is round and plump, full of artistic beauty. All kinds of Huanglong jade products have different colors, the whole is pure and elegant, the color is lusterless, clear and bright, and beautiful. No matter whether it is luster, texture or craft, it is impeccable. Many tourists and experts admired the Huanglongyu product of Miyu jewelry for its low-key luxury content and is the best brand for Huanglong Yu's investment.

Moreover, the various Huanglong jade ornaments sold by Miyu Jewellery are full of the same material, soft and dense, smooth and mellow. The lines of the work are clear and beautiful, the sculptors are imaginative, and the overall image of jade is outlined in a clear and concise manner, with clear outlines and vivid images. It is worth mentioning that the Jade Cultural Museum of Miyu Jewelry is currently the only Huanglongyu professional museum in the national jade carving industry. The museum has collected a large number of Huanglong jade fine jade pieces and a large number of original stone wool materials, not only greatly enriched the eyes of consumers, but also fully embodies the fine materials and pure quality of Miyu jewelry Huanglong jade products.

For the majority of consumers who love jade, the first fear of buying fakes, the second is the fear that the product does not have after-sales service for protection. However, in order to dispel the worries of consumers, Miyu Jewellery has taken the lead in the industry to open the "no reason to return" after-sales service. Consumers can have no reason to return within the prescribed time limit. It is not difficult to see that the return policy of Miyu jewelry can be said to fundamentally solve problems for consumers. Urgent urgency of consumers, thinking about what consumers think and doing their utmost to provide consumers with more satisfactory services, Miyu Jewelry has become one of the preferred brands for jade jewelry shopping in Yunnan.
China leading manufacturers and suppliers of Plastic Visor,Sun Visor Cap, and we are specialize in Pvc Visor Cap,Plastic Sun Visor Cap, etc.
All kind of plastic cap,pvc visor cap,transparent pvc hat,summer sun visor hat,women sun hat,man sport cap,golf cap,outdoor uv protective hat.
All material can be support.Logo are support for custom.
Factory direct price provide.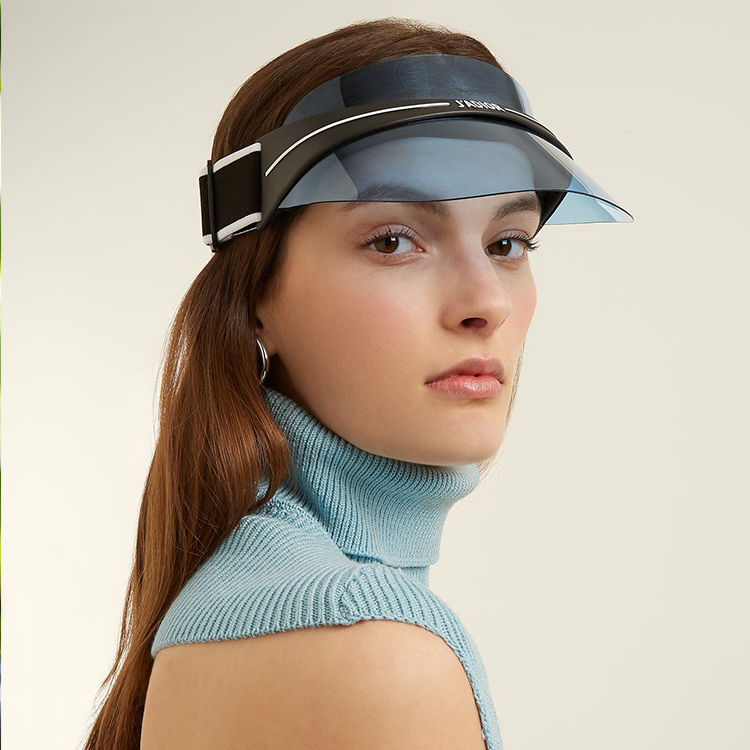 Sun Visor Cap
Plastic Visor,Sun Visor Cap,Pvc Visor Cap,Plastic Sun Visor Cap
Foshan Lixin Trading Co.,Ltd , https://www.chnlixin.com