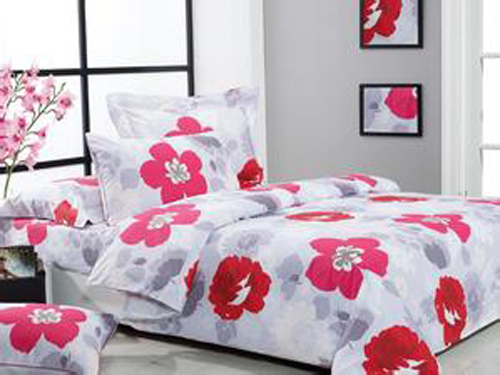 In the era of big data, it is difficult for a single brand or a single company to face it alone. The Chinese national textile companies must unite and cooperate with each other in the expansion of channels and individual design.

Beijing time On July 14, 2014, the 20th World Cup finals that fans around the world were looking forward to finally started at the Maracana Stadium in Rio de Janeiro, Brazil. Germany beat Argentina 1-0 in overtime, capturing a symbol of world football. The highest honor of the Great God Cup became the new overlord of the world football. The victory of the German team continued the football phenomenon at least since the 16th 1998 World Cup in France, that is, the team football advocating teamwork to complete offensive and defensive victory over individual heroes with individual superstars as the core of technical and tactical football. In this World Cup, the German chariot with team-type football showed a lot of progress, not only crushed the Argentine team with the superstar Messi as the core, but also crushed the Brazilian team who lost the hero Neymar, and the 7:1 World Cup. The disparity score has even made fans around the world appalled, and the host nation Brazil has fallen into great grief. It is customary to say that football is "a war of peace" and that the World Cup is a "world war of peace." We also often say that the market competition activities of enterprises are also the "non-smoking commercial wars" among various industries and enterprises in economic life. It is the war that will kill you. In fact, the Football World Cup gave corporate marketing staff an image lesson. In today's era, the way to win is for companies to fully integrate internal and external resources, build strong teams, unite all forces that can be combined, and serve the market. Consumers' changing needs.

One hundred

From 1999 to 2009, China's national textile industry was a beautiful landscape of China's consumer goods industry. The industry grew at a rate of 2 times higher than the GNP each year, with specialty stores, department store counters, supermarket hypermarkets, and regions. Purchasing and other traditional channels and a large number of terminals go hand in hand to make progress; product design research and development from spring and summer to autumn and winter, whether it is a suite or core products, home textile companies must introduce thousands of models every quarter, can be described as riotous, dazzling During this period, Nantong City, Jiangsu Province emerged and gradually became a very important production, foreign trade, logistics distribution center for home textile products all over the world. "World Home Textiles ***, China National Spinning See Nantong", although only a dozen years, China's home textile industry has rapidly emerged and has become a new force in the world's home textile industry. Only the home textile industry has spawned several listed leading companies, such as Rollei, Fu Anna, Meng Jie, Tai Fung (Hong Kong listed), which mainly manufactures and sells bed products, and Jie Li Ya and Vosges with towel as the main product. The company has created successful entrepreneurs with forward-looking, leadership, and charisma represented by ** Cheng (Luolai Home Textiles) and Lin Guofang (Fu Anna Home Textiles). This era is an era of great development in the home textile industry. It is an era when the company's income and profits are full, and when it is used, it means "a period of high growth, high sales growth, and high profit growth." In addition to the listed companies, the so-called second group army has brought together nearly 100 companies such as Violet, Breguet, Kaisheng, Lan Yu, Bo Yang, etc., with sales revenues of over 100 million yuan and thousands of production. Foreign trade and raw material textile enterprises are eager to try and sales revenue is good. It can be said that the home textile companies before 2009 lived comfortably and felt good about themselves. It can also be said that this period was the Pele era, Maradona era, and the individualistic hero era in the Football World Cup. A certain number of home textile companies all tried their skills in the "no gun battlefield". Singing heroic war songs. Interestingly, there is one similarity between China's national textile industry and world football: each league in the world is filled with stars from Brazil, while the backbone of the marketing of various companies in China National Textiles is basically the "Huangpu Military Academy" of Home Textiles - Rollei or Fu Anna Company. Worked.

Time passing

Since 2009, especially after 2012, China National Spinners has entered the new realm of "several happy families" from the "big horse" of the entire industry. In the past 10 years, while the Chinese textile industry has experienced high growth, the overall weaknesses of the industry have not been eliminated. On the contrary, these industry issues have become more prominent, such as product homogeneity, single channels, low value-added products, and low input-output ratios. Problems such as lack of talent have become more apparent. In 2013, the sales growth of the entire industry was reduced from more than 20% a few years ago to about 7%.

The traditional sales channels of home textiles, such as department store counters, specialty stores, and supermarket stores, have all shrunk sharply. A large amount of backlogs have caused pressure on many companies. The franchisees of home textile companies are suffering from misfortunes. ** Yang Zhaohua, president of Chenghe China Textile Association, believes that the Chinese textile industry as a whole, "every two-digit annual growth will become history, and it will be irreversible. If it can grow 8% each year, it will be very significant." It seems that in the context of China's overall economic growth correction and economic restructuring, the home textile industry must also face the industry's "new normal."

However, since 2012, the Chinese national textile industry has demonstrated its "outstanding" sales of home textile products in the e-commerce sector. In recent years, the home textile industry has grown rapidly in e-commerce, with online sales doubled in recent years, 102% in 2012, sales of about 28 billion yuan, and online sales exceeded 60 billion yuan in 2013, of which Tmall accounted for nearly 50 % One day, "Double 11", Rolle achieved online sales of 180 million yuan. Since 2014, sales in home textiles and e-commerce have continued to grow rapidly. Statistics from Yibang Power Network show that in May 2014, the top 10 home textile brands such as Mercury Home Textiles, Fu Anna, Luo Lai, and Bo Yang have exceeded 20 100 million yuan. Tmall revealed that the sale of home textiles accounted for 10% of Tmall's sales, and the apparel category accounted for 20%. However, Home Textiles, as a standardized product, may have more sales of apparel items in the future.

According to the data, Fu Anna's total revenue in 2013 was 1.864 billion yuan, and the proportion of e-commerce sales accounted for 15%; Mengjie's e-commerce sales accounted for about 10%, and sales amounted to 100 million yuan; Luolai Home Textiles was nearly RMB 400 million. The proportion is about 15%. It can be said that the so-called "Amoy brand" still has huge room for growth! However, "One flower is not spring and all flowers bloom in spring." The tremendous development of e-commerce cannot cover up the general trend of the overall decline in the home textile industry. The opportunities in the whole industry of home textiles are gestating with crisis, and challenges and opportunities coexist. If the home textile industry under the "new normal" does not change course and advance with the times, then the challenges faced by the home textile industry will outweigh the opportunities and the opportunities for the home textile industry will be greater.

Together

To study and judge the direction and trends of China's textile industry in the future, we can conduct research and observation in two aspects. One is the development process and status quo of the textile industry in China, and the other is to compare the development history and current market characteristics of home textiles in developed countries abroad. For our comparative analysis.

From the point of view of the entire industry, the industry concentration of the textile industry in China is very low. There are nearly 20,000 enterprises in the entire industry, but many companies have innovation, strong product research and development capabilities, strong capital advantages, high quality of talents, multiple brands, and more. There are very few companies operating in the channels. The American home textile market industry is relatively concentrated. The retail market is mainly concentrated in channels such as Wal-Mart, JCPenney, Target, Bed Bath & Beyond, Macys, Costco and Bloomingdale's. There are many professional buyers in the US department store retail industry. The model makes the product's personality style, brand positioning, and price level determined by the buyers themselves, greatly avoiding the homogenization competition in the home textile market. Consumers choose their own design styles, different price points, and convenient channels to purchase products based on their own needs. Instead of the current Chinese national textile market, a certain channel system is basically composed of about 10 identical brands. The popular products on the market have similar brand styles, similar designs, and plagiarism with each other. The price war is fierce and most Most brands are doing promotions every quarter or even every day, and cannot meet the needs of different consumers.

China's national textile product design and research and development can not reflect its own cultural pursuit, innovative thinking of the Chinese national textile companies and products is even more rare. Predictably, in the next 5 to 10 years, more home textile brands will be shuffled, merged, acquired, forced into transition, or shut down. How can companies not go to this tragic scene? The best strategy is to create a spirit of innovation, integrate corporate culture, inject cultural connotations into products, and focus on user experience to forge its own core competencies.

The future trend of China's textile industry may change in five areas:

First, industry concentration will increase rapidly.

Second, brand concentration is relatively concentrated.

Third, e-commerce sales, online and offline advantages combined (O2O), with the increasingly mature and promotion of mobile commerce technology, big data technology, home textile products may usher in newer and greater sales growth opportunities.

Fourth, the product design and development will be more prominent in the individual needs of consumers. Customized products will become popular. In the era of big data, interactions with consumers are more direct and frequent. Under the guarantee of big data technology, individualized and targeted The marketing campaign is more accurate and effective.

Fifth, the channels are more diversified and more emphasis is placed on convenience. Convenient consumers choose to buy their favorite products, home textile terminal reflects the brand's uniqueness, and pay more attention to the consumer's consumer experience.

The above-mentioned trends that are occurring and are about to start are testing the management institutions and industry practitioners in the Chinese textile industry. However, the above trend is definitely not a single brand and a single company can face it alone. Chairman Luo Lai, the industry leader, has also called for everyone to unite on a variety of occasions to form a team rather than a single player. Inspired by the World Cup football mentioned at the beginning of this article, the home textile industry is no longer the era of individual heroism. It is the team of the whole industry that fights. In the era of big data, sharing information in the era of information, electricity vertical spinning The establishment of platforms, negotiation with strong channel vendors, centralized procurement of raw materials, and development of foreign markets should not be self-righteous, plagiarize, or exclude each other. Instead, they should work together to meet challenges and strive to become the World Cup champion in the home textile market.
Casual Shirts For Men,Men's Casual Shirts,Men's Printed Shirts,Men's Long Sleeve Shirt
zhejiang tianjin import and export co.,ltd. , https://www.tianjintextiles.com