Ben Wang February 25 hearing, who said that only long legs can hold flat shoes it? New season's footwear styles to make Xiaobian overwhelming, especially selected comfortable and can be high flat shoes for sisters when reference ~ There are thick-soled canvas shoes, eye-catching Oxford shoes, and fashionable wild sports shoes. There is always a love for you.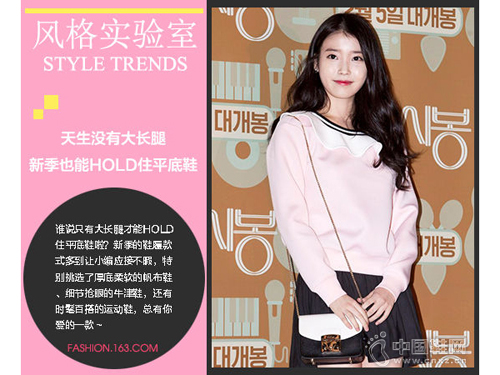 Korean star interpretation flat shoes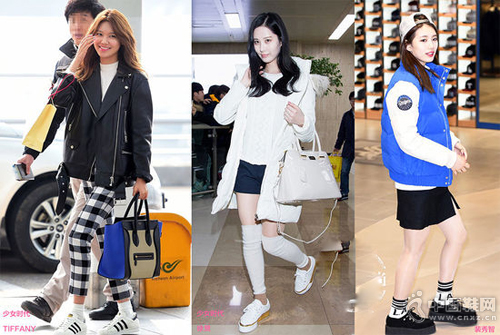 To say that the most love to wear flat shoes is of course the Korean actress. Like Tiffany and Xu Xian of the Girls' Generation, most of their two Airport Looks are flat shoes. The thick-soled canvas shoes are hot in the spring of 2015, with shorts. Very refreshing, it's better to buy it immediately while taking advantage of the Spring Festival holiday!
1. Refreshing comfortable canvas shoes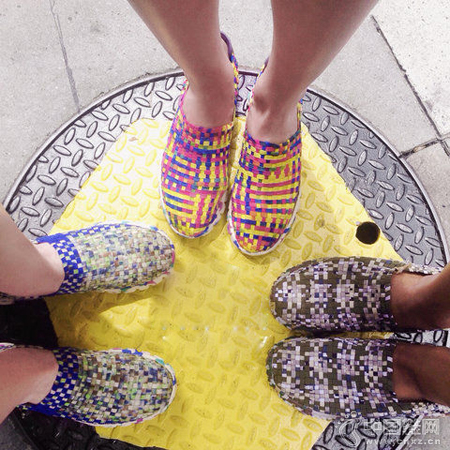 1.Keds pure white platform canvas shoes 480RMB
2.Converse red striped canvas shoes 480RMB
3.Isabel Marant red and white mosaic canvas shoes 2594RMB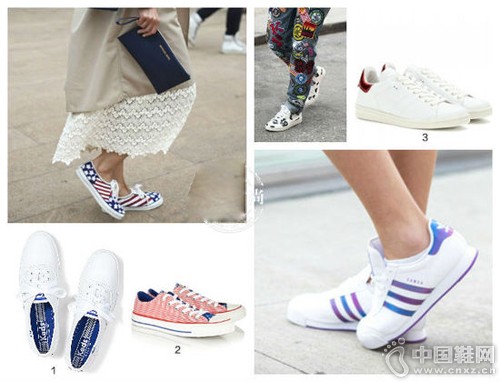 2. Exquisite retro Oxford shoes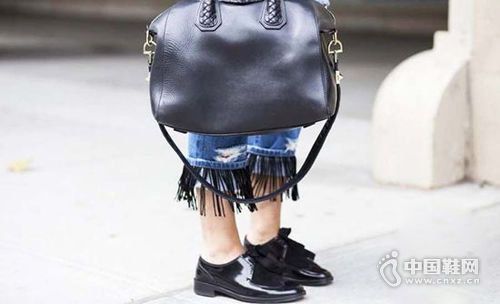 The COS (see 3) thick-bottomed Oxford shoes have a modern minimalist feel and a neutral style. This is Xiaobian's big push! If you want to wear a fashionable look, don't wear a sock, not only is it difficult to match but also looks like a mother level. Style! Love retro style must buy Russell & Bromley (see 1), Britain's old shoe brand, excellent workmanship, shoe type is also very good.
1.Russell & Bromley gold stitching retro Oxford shoes 1681RMB
2.Other Stories Black Oxford Shoes 759RMB
3.COS black simple thick bottom Oxford shoes 1201RMB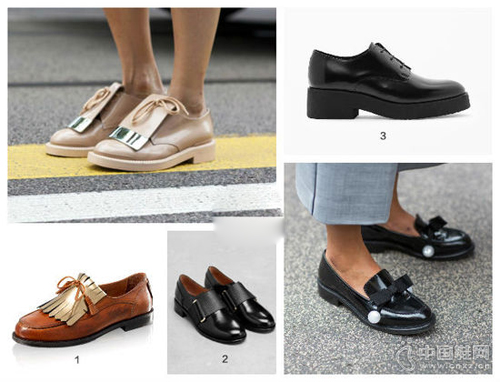 3 fashionable wild sports shoes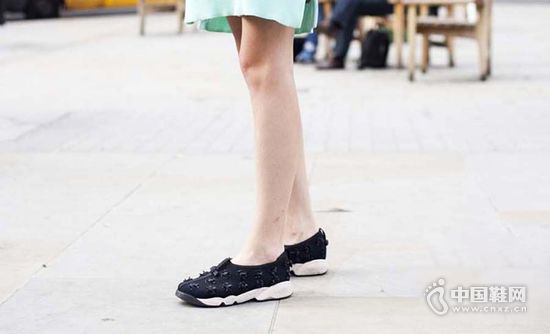 Sports shoes have been fashionable for a few seasons, from the Chanel on the T stage, Valentino to Dior, the models wearing Chinese clothes but the foot sports shoes is a common thing, it seems that designers let the girls fall in love with this contrast Meng! Spring's Stella McCartney and Adidas (see 1) continue to collaborate on the launch of sports shoes. The orange is full of vitality.
1.Stella McCartney x Adidas Orange Sneakers 1489RMB
2.Zara Pink Black Sports Shoes 480RMB
3.Valentino Leopard stitching sports shoes 4612RMB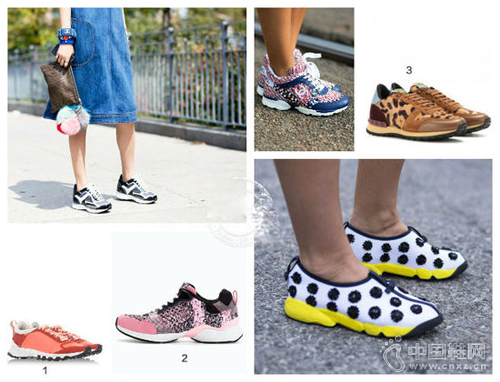 Love flat shoes sisters are blessed in the new season, there are so many varieties in the beginning of spring ~ see you soon start it ~ sauce ~
·Summer came to this pair of sandals fire all the way female stars are
·Spring and summer shoes fashion shoe necessary color
Can't you know what to wear in canvas shoes except for Converse?
Erika Jayne appeared in New York in New York
·Corthay Fashion Men's Wear One Week
·The two spokespersons of CONVERSE will perform with CHUCK 70
No longer wear sports shoes, we are old
·Pearl shoes open and catch the eyes every second
·Who said that the white shoes were out of date? Yang Mi, baby, and Wang Zuxian
· Look at what shoes Adrianne Ho recently wore
3D Sequins Embroidery Fabric.Most of these designs are designed by ourselves and you will see that it't very popular and pretty.
For example,blow 100% Polyester Natural Chalk White Spangle Embroidery Fabric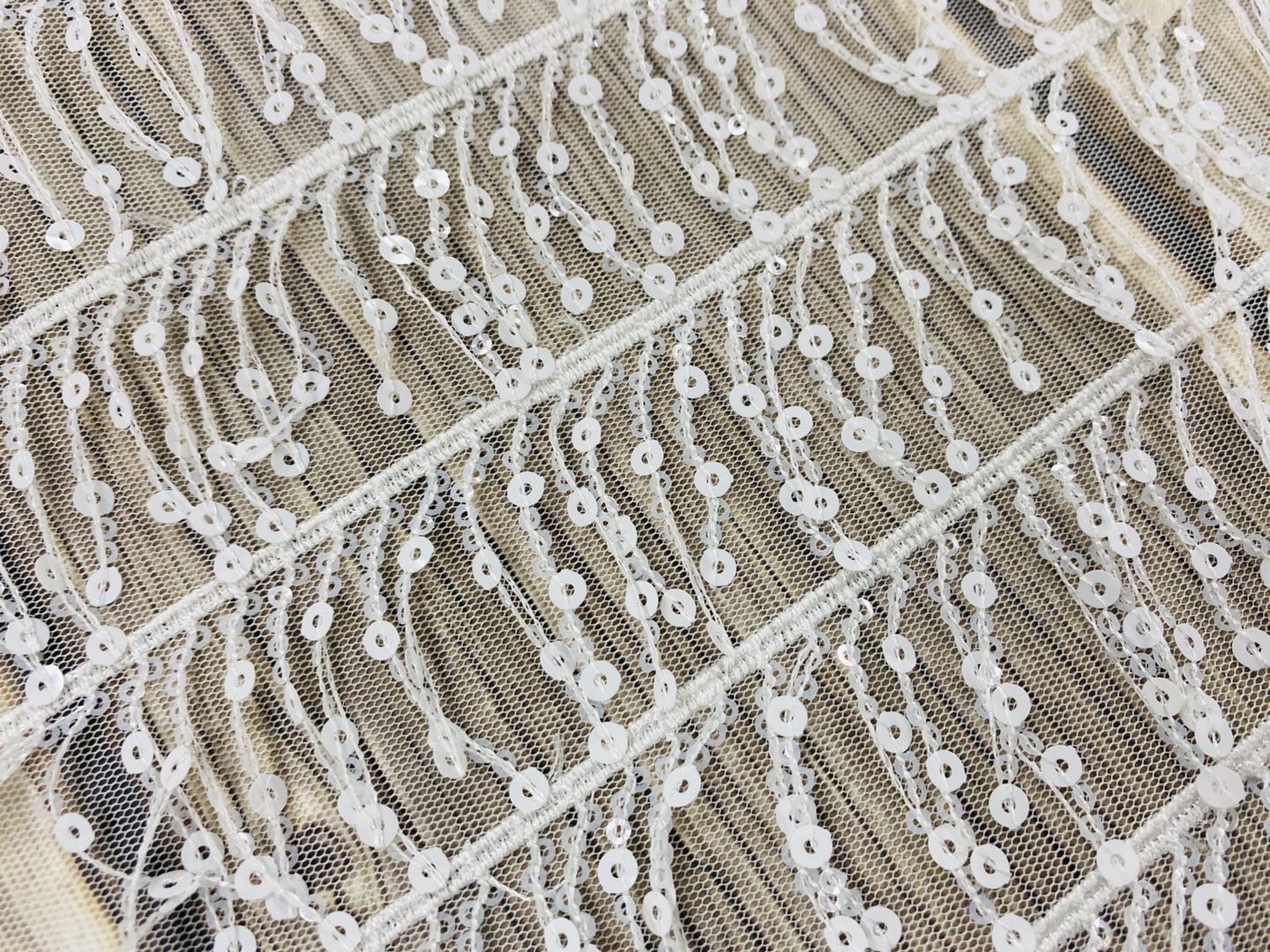 The mesh is polyester and sequin material is PET .The products is in soft handfeeling and suitable for children dress.evening party dress .garment dress etc.
We always shipp them to American.European and Turkey etc.It's really popular in the market.
3D Flower Lace Fabric,4Mm Sequins Embroidery Fabric,3Mm Sequins Embroidery Fabric,3D Sequins Embroidery Fabric
SHAOXING MINGHEE EMBROIDERY CO,LTD , https://www.zjchemicallacefabric.com