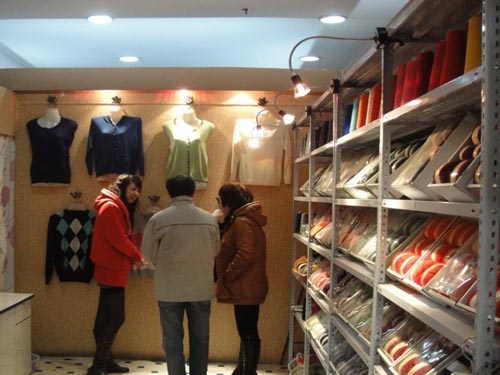 In the autumn and winter fabric wars between 2012 and 2013, high-quality fabrics have attracted much attention. At present, most fabric suppliers have strengthened the proposal and management of high-quality fabrics.
In addition to the original use of cotton fiber and tweed styles, Waimura added knitted design products to improve the feel of fine wool yarns to the softness of cashmere through special processing. This special yarn is now Knitted fabrics have a full set of product proposals. In order to avoid the homogeneity of the market, CRYSTALCLOTH also started to expand the application fields of high-quality fabrics and will deepen the planning of imported products in Europe. In the future, it plans to introduce 130 high-quality products. At the same time, the company has also developed intertwined fleece fabrics with a sense of quality, high gloss, contour and lightness. Dongguang Commercial Co., Ltd. has launched a new batch of Italian imported fabrics and has carried out a series of planning and proposal work for pure wool fine yarn knitting products. The product is mainly used for professional wear and mature equipment. In addition, Dasong's plan introduced a tweed line tweed knitted fabric. The hollow cashmere yarn products marketed by LEAF last year have been widely used.
Did higher raw material prices last year affect the continued popularity of high-quality fabrics? According to CRYSTALCLOTH, the pursuit of market differentiation in products and the pursuit of high-quality companies will continue to increase, so for companies, the popularity of products is far more important than price. Waimura also believes that the cost is important, but the era of winning the market by price has passed. The purchase price of apparel fabrics is seldom at 2,000 yen per meter, and fabrics of 3,000 yen per meter are gradually occupying the mainstream market.
With the continued popularity of high-quality fabrics, apart from the professional wear brands, the autumn and winter market for youthful outfits has also increased their attention to this category of products. Therefore, the pursuit of high quality will become the general direction of the clothing brand in the future.
Craft Kits,Craft Set,Craft Kits For Kids,Create Your Own Craft Set
Artistar , http://www.cn-artistar.com