With the development of China's garment industry, underwear as the most dynamic section of the garment industry is hot, the next 10 years, China's underwear industry will have 300 billion market share. In the highly competitive market conditions, underwear business only master science and technology, develop a blend of decorative, comfortable, functional in one of the high-tech products, to lead the fashion, come out on top.
China's first health-adjusted underwear factory - Love yarn apparel group is a commitment to technological innovation underwear business, in order to get out of the homogenization of competition, its love yarn baby four major underwear brands adhere to the road of scientific and technological innovation, scientific and technological innovation Let the enterprise tasted the sweetness, science and technology innovation has become the lifeblood of the Group's survival and development.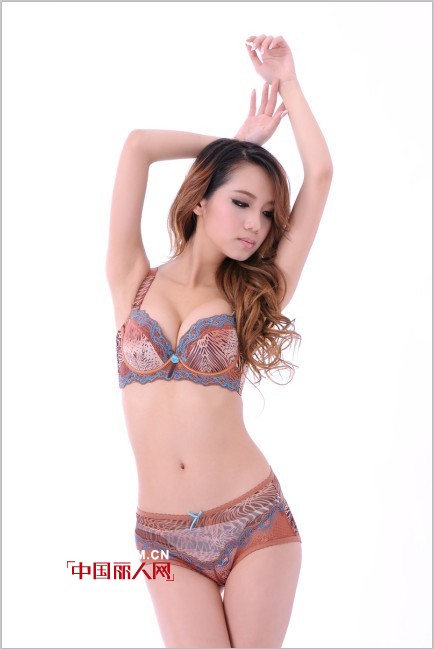 It is understood that Love yarn Group's scientific and technological innovation through the strengthening of personnel construction and scientific research funds to achieve. In the increasingly fierce market competition, talent is more and more decisive. To this end, Love yarn Group to implement the "talent strong enterprises" strategy, successively from Hong Kong, Guangzhou, Beijing and other places to recruit 30 well-known designers, the formation of superior strength lingerie R & D team and the establishment of a lingerie R & D center in Shenzhen, Specialized underwear research and development work, after some efforts, the results were impressive, of which, Love yarn baby magic ring bra, Baiyou Ti liquefied titanium bra opened the precedent for green underwear and won the national patent.
Technological innovation to Love yarn group plug in the wings, love yarn baby magic ring bra since listing, triggering the third revolution in the field of underwear, Love yarn group embarked on the path of individual development. Love yarn baby magic ring bra set elegant, comfortable, taste, texture, health, and boldly into the memory alloy steel ring, thin, soft, breathable, no pressure on the breast, machine wash is not deformed, become the darling of underwear market, Listed in less than a year among the top ten brands of Chinese underwear; Baiyou Ti liquefied titanium bra luxury, noble, elegant, especially the use of liquefied titanium fabric, can relieve muscle soreness, anti-radiation, anti-cancer and become a high-end Rising star on the market, has been favored by high-income people.
Loving yarn group willing to invest money spent on cutting edge, increasing research and development in science and technology capital investment, the love yarn group successfully squeeze China's underwear industry's scientific and technological strength frontier.
Over the years, Love yarn Group efforts to grasp the industry trends, with science and technology, fashion brand to enhance the connotation. According to Love yarn Group Zou Ji Fu introduced at present, Love yarn group has more than 2,000 employees, research and development design team has reached 30 people, to research and development of high-end, stylish adjustment underwear technology research for Love yarn innovation force In the face of highly competitive underwear market, Love yarn Group should further enhance the sense of crisis and sense of urgency, based on long-term, future-oriented, increase scientific and technological innovation efforts, science and technology and fashion to become Love yarn Group's biggest bright spot and characteristics.
Zou Jifu said that in the future, Love yarn Group will continue to adhere to scientific and technological innovation is the lifeblood of business survival and development, at the same time, from the brand strength, product strength, channel power, marketing force, the implementation of five aspects of enhancing brand awareness and influence , Continue to increase the research and development of high-tech environment-friendly underwear, we reject the ephemeral brand, we want to fight Love yarn into a hundred years underwear industry in China brand. For this, we have enough confidence and grasp.
This is a product designed for paper-cut or embroidery products and their derivatives. They are handmade and made with Chinese characteristics and traditional methods.
Embroidery: The hand-embroidered bag material is made of high-quality fabrics, hand-embroidered by a line of embroidered women, and carefully needle-stitched. The Embroidered Brooch is designed with traditional Chinese butterfly shapes and flower shapes as a sample, traditional and retro.
Paper-cut: Taken from Chinese traditional red paper, the paper is cut by Chinese non-genetic inheritors and senior art masters. The shape depends on the local scenery or legends, especially the portrait paper-cut, which is vivid and vivid.

Monochrome Reel Mounted Paper-Cut
Red Paper Cutting,Monochrome Hand-Cut Paper,Handmade Monochrome Reel Mounted Paper-Cut,Monochrome Reel Mounted Paper-Cut
Ningxia Yimeng Liyi Culture and Art Co., Ltd. , https://www.fuzhaoe.com