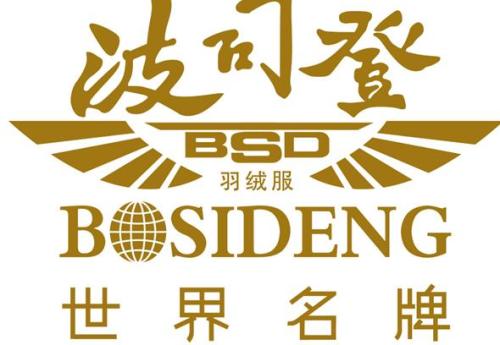 British industry media Drapers quoted news that Bosideng's layoffs were mainly directed at the company's procurement and design team in London, the UK headquarters of Bradford and the only international flagship store in London, including the three buyers of Bradford. A hand, a design assistant, a design director, and at least one designer in London. This procurement and design team was only formed last summer. Amelia Pretious was the design director and the responsible Bosideng 2014 autumn/winter collection was first released in New York Fashion Week in February this year.

The news indicates that local staff were told that Bosideng will no longer be manufacturing in the UK in all future series, and that the Chinese team will take over related responsibilities.

The UK is the first major market for Bosideng's international expansion. On the eve of the opening of the London Olympic Games on July 26, 2012, the company's flagship store in London, which cost 35 million pounds, was officially opened and officially expanded to international expansion. Bo Wei Deng, CEO of Bosideng in the UK, revealed in early 2013 that the Bosideng brand may enter London's high-end shopping mall early this year to accelerate European expansion. However, market sources indicated that the sales of flagship stores in London were not as good as expected and that the European expansion plan was also forced to shelve.

A month later, Zhu Wei said in an interview with Reuters that the London store "may not be profitable in the short term." He said that the company values ​​long-term goals rather than short-term profits, and sales in the UK so far have met expectations. "This is a strategic move for the company. When we make a decision, we must look to the future. In the next 5 to 10 years, rather than the next year or two, the two-year branch may not be profitable." October 2013, Bosideng spent 40 million dollars to acquire Greenwoods, a British menswear brand.

In January of this year, Bosideng landed in the U.S. market and opened Bosideng brand guerrilla stores in the Rothmans Men's Specialty Store in Manhattan's Union Square and held a static release during New York Fashion Week. Bosideng is said to be looking for a place to open a store in Manhattan, and hired many industry veterans and public relations companies to take charge of its US market. Marty Staff, a former Hugo Boss and Joseph Abboud executive who served as Bosideng's US consultant, said Bosideng plans to land 15-20 high-end department store retailers before the fall and plans to open temporary stores in Las Vegas, Los Angeles and Miami in the spring. As for the independent stores in Manhattan, they are currently being addressed. Like London stores, Bosideng will not use the rental method, but directly purchase real estate.

In early March, Bosideng finally launched European expansion. Following Bosideng London, it launched the new European brand Bosideng Plus Zero in Italy. Bosideng Plus Zero headquarters will be located in Rome, Italian design, but still use Chinese manufacturing, it is said that the brand will be mainly distributed in Europe.

According to statistics, during the first half of fiscal year ended September 30, 2013, Bosideng revenue fell 8.8% year-on-year to 2.8092 billion yuan***, gross profit margin rose 380 basis points to 49.4%, net profit rose 3.1% year-on-year. To 326.1 million yuan, or 4.10 yuan per share, ***. At the end of March, Bosideng issued a profit warning, indicating that in the fiscal year ending March 31, 2014, consolidated revenue will be lower than the same period in 2013, which is mainly due to the fierce competition in the down industry and the 2013 winter in China. The temperature in some areas is higher than normal winter. In addition, Boscong expects the decline in net profit for the year will be higher than the decline in revenue as the group's operating expenses continue to rise.
Yarn Dyed Fabrics mean the yarns are dyed first, then woven or knitted. The features of yarn dyed fabrics are waterproof, air-permeable, skin permeable and breathable, light and elegant,
Yarn dyed fabrics have a great variety, all kinds of patterns, rich colors, high color fastness. You are welcome to contact us, we will meet your requirements on all fronts.
Yarn Dyed Fabrics
Yarn Dyed Fabrics, Yarn Dyed Uniform Shirt Fabric, Yarn Dyed 100% Polyester Fabric, Plain Shirt Yarn Dyed Fabric
SHANDONG XINGTENG INTERNATIONAL TRADE CO., LTD. , https://www.woolfabric.be